Can drinking coffee really be healthy?
24 November, 2016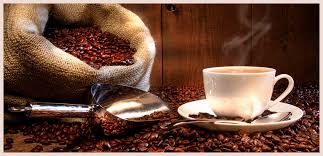 Here, we uncover the beliefs and behaviours across Europe which differ and are the same, that the Institute of Scientific Information on Coffee discovered.  10 European countries were included to investigate the relationship between people's health awareness and the latest scientific research on coffee.
Coffee plays a major part in the daily life of Europeans who regularly drink it at home, work and in cafes and coffee shops.  The research revealed that 68% of Europeans say they don't feel awake until they've had a cup of coffee and a similar percentage say they can't imagine life without it!   46% of these women and 40% of these men planned on eating healthy this year and in the future, but how much do they know about coffee consumption and their health?
The study showed that more than 50% of Europeans are confused as to whether coffee is good or bad for their health and were unable to tell fact from fiction.  Some of the results are as follows:
71% believe that drinking coffee does not help to reduce the risk of type 2 diabetes. However, research has shown that drinking 3-4 cups a day is associated with a 25% lower risk of developing type 2 diabetes.
63% believe that drinking coffee does not reduce mental decline in older people. However, regular life-long moderate coffee consumption of 3-5 cups a day is reported to reduce the risk of developing Alzheimer's disease by up to 20%.
79% believe that moderate coffee consumption can increase concentration and alertness. The European Food Safety Authority (EFSA) concludes that a 75mg serving of caffeine which usually amounts to one regular cup of coffee does increase attention and alertness.
Older respondents – 56% – aged 35 and above were not aware of the diseases that could post the highest risk to their health now and in the future.
So, can coffee be consumed as part of a healthy diet? Well the EFSA and Italians think so.  Italians are very aware of coffee's suggested benefits – with almost 50% stating that it is the reason why they drink it!