Visitors from Gruppo Cimbali make an important visit to La Cimbali UK headquarters in Elstree
13 May, 2015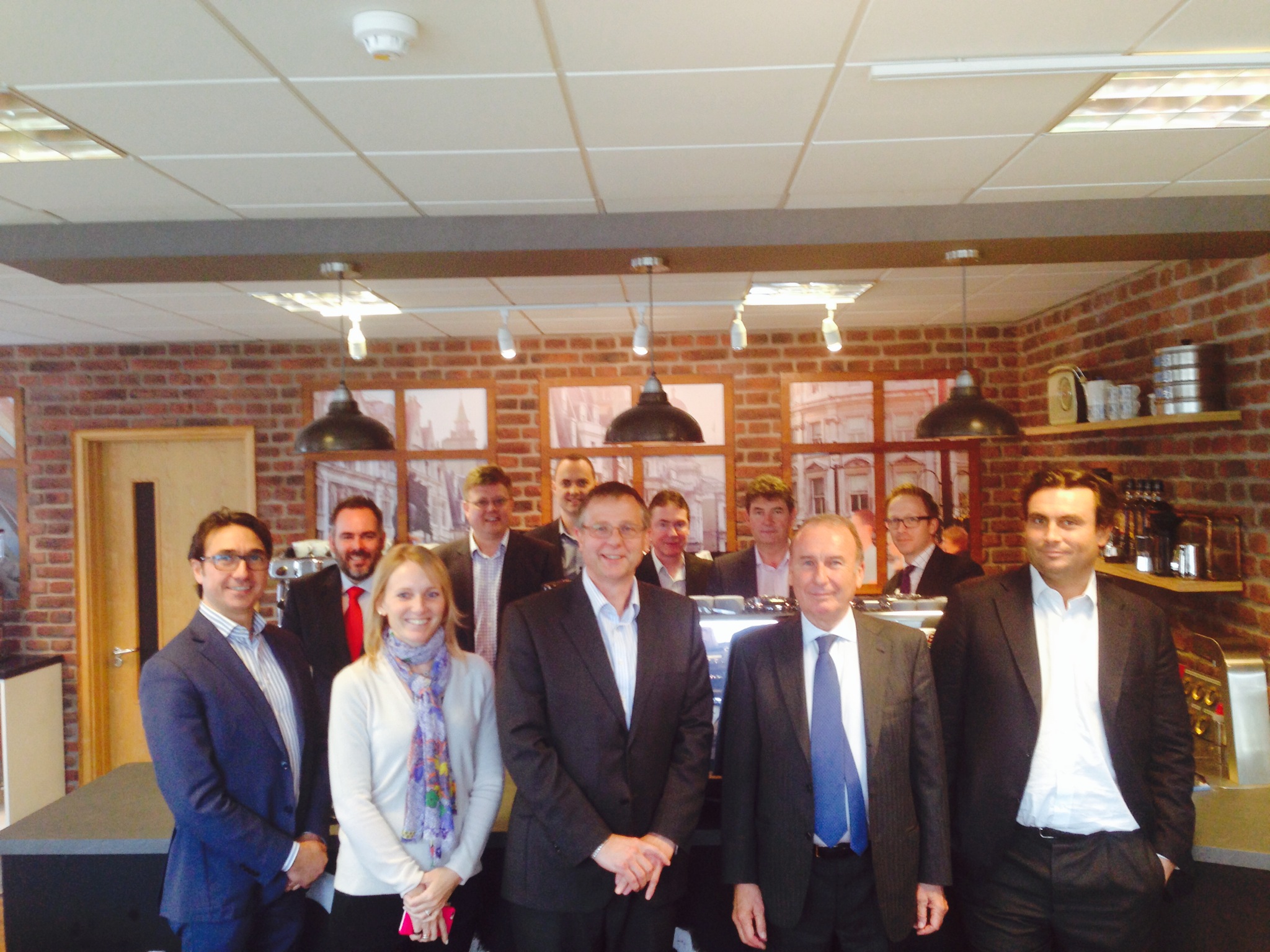 On Friday 8 May, Maurizio Cimbali, grandson of the founder of Cimbali, his son Federico, his daughter Fabrizia, and Gruppo Cimbali Sales Director, Luigi Morello, all visited the La Cimbali Elstree office.
The visit was made during a very busy period for both La Cimbali UK and Group organisations. La Cimbali UK have just finished exhibiting at the London Coffee Festival and are now busily preparing for the Caffe Culture Show which starts this Wednesday, whilst Gruppo Cimbali are extensively involved with Expo 2015 in Milan, where they will be providing new and historic equipment to the Coffee Cluster. In fact within the whole exhibition you will find over 70 Cimbali coffee machines!
Maurizio Cimbali confirmed how vital the UK is to Gruppo Cimbali saying, "The UK market is very important to Gruppo Cimbali and it was a pleasure to meet the whole management team together and congratulate them on another record year."
Carl Bjorkstrand, Managing Director, of La Cimbali UK said, "We were delighted to host the Cimbali family and discuss future plans with them. There are many new developments in the pipeline and we are really looking forward to introducing them to the market in the near future."
Photo – front row left to right: Luigi, Fabrizia, Carl, Maurizio and Frederico.
Caffe Culture Show, Olympia, London.
Wednesday 13 May 9.30am-5.00pm & Thursday 14 May, 9.30am-4.00pm.
You can find us located at Stand C32, which is near the Taste Theatre in the West Hall.