Trends within the coffee industry that are set to expand in 2017
4 January, 2017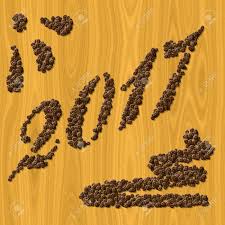 The chances are that you start your day with a cup of coffee or you know someone who does! Whether it's an instant one at home, on the go from a travel mug or from a high street cafe or shop, more and more of us each year consume coffee as part of our daily routine.
As our lives become even more fast paced and we prefer to get our caffeine fix on the go, this year coffee retailers and providers are expected to offer their customers new and novel ways to encourage them to buy their beverages including; speeding up the ordering process, producing more varied cup sizes to choose from, and design more creative exciting packaging.
It is predicted to be a year of rapid change. Below are a few coffee industry trends which we think will dominate 2017.
The Millennials!
The largest living generation are the Millennials (who have taken the top spot from the baby boomers). This younger generation are more mobile and sociable than any other to date. So this has meant that their coffee consumption is more likely to happen at places outside of the home and is much more 'experience' focussed than price. Therefore – expect coffee shops, cafes and providers to invest in eye catching packages and labels, (so photos can be shared on Social Media), increase commitment to sustainability and offer smoother drink delivery processes.
Coffee that is ready-to-drink!
The world is getting faster which means that sometimes we don't even have the time to wait at the takeaway coffee counter! In 2015 the canned and bottled coffee market reached $2.4 billion and is set to climb further this year. The popularity of consuming coffee this way could also be linked to the decline in the popularity of carbonated soft drinks too.
Nitrogen infused
With bottles and cans making coffee drinking easier for consumers to get their caffeine fix on the go, many retailers are looking for new ways to encourage their customers back to their store. A recent innovative way which is set to become more available in 2017 is offering nitrogen infused coffee. Nitro coffee provides a similar mouthfeel as a beer such as Guinness. The creamy and foamy texture allows brewers to rely less on sugar and milk to reduce the bitter taste and is very popular with the health conscious.
Cold Brew set to replace Iced Coffee
Cold brew coffee sales have exploded over the last few years and 2017 should be no different. According to a Mintel report, cold brew sales jumped up 580% between 2011 – 2016. Iced coffee is regular coffee that is chilled and served over ice. Cold brew uses time rather than heat, with the beans being soaked for 12 hours or more in order to turn the water into coffee.
2017 is set to be another exciting year for the coffee industry, and all of us at La Cimbali are ready to embrace it!