La Cimbali are ready and raring to go at this week's London Coffee Festival!
28 April, 2015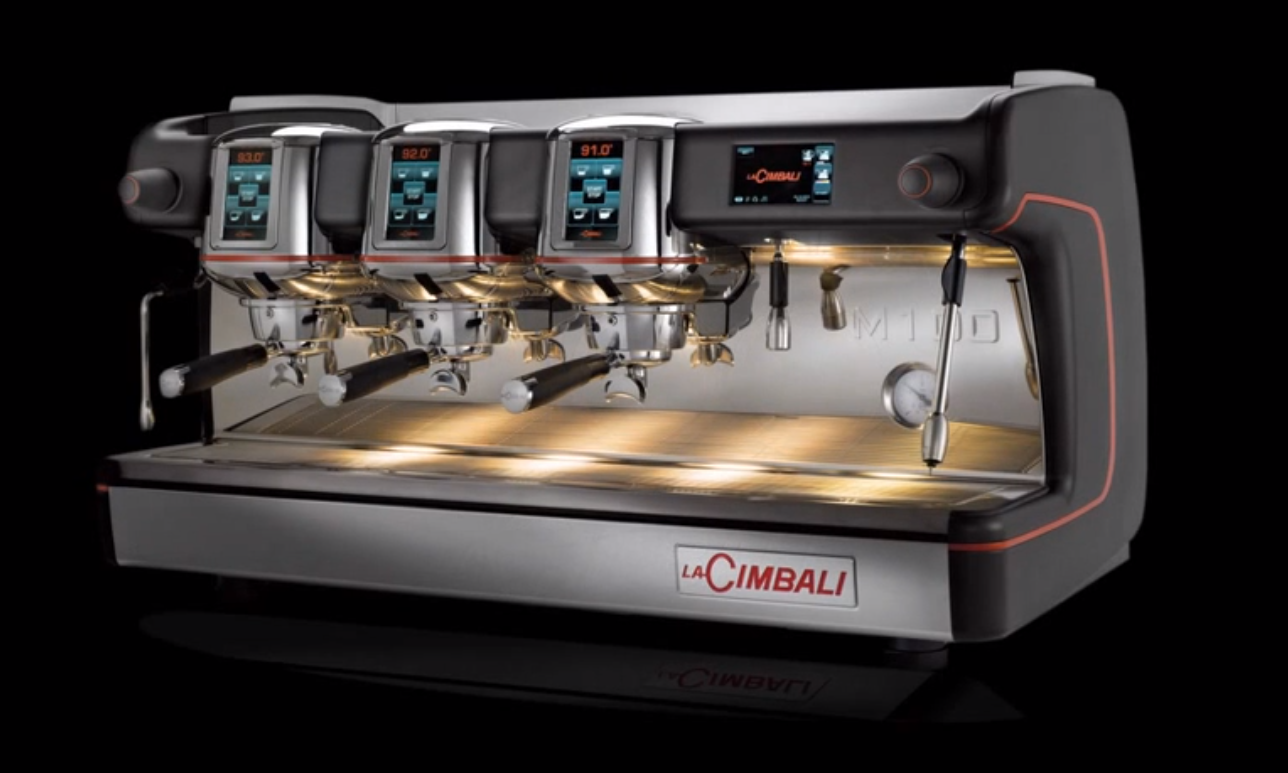 It's hard to believe that the fabulous London Coffee Festival is nearly upon us again. As the official launch event for UK Coffee week, the London Coffee Festival opens to the industry this Thursday 30 April.
La Cimbali love being at this vibrant event, and this year over 22,000 visitors are expected. The visitors will be made up from coffee lovers, foodies, professional baristas, and coffee shop owners, who all have one thing in common – they love everything and anything coffee!
La Cimbali's Coffee Specialist, Rob Ward, will be running the Espresso bar in the Hyde Park Area, and is eager to get going. Rob says, "The year since the last London Coffee Festival has flown by. I can't wait to be back, and this time we have designed our Espresso bar to emulate the iconic Mumac building in Milan, so it will be really special.
From the Espresso bar we will be performing our own Sensory Science where I will not only be testing your ability to understand taste and flavour but will also be demonstrating how to make one coffee four ways using our M100 HD coffee machine. This elegant high performing coffee machine features an integral pressure profiling system that gives baristas direct control of the pressure throughout the extraction process. Using the M100, I will demonstrate to visitors the flexibility of an individual coffee and how the flavour can be manipulated using technology and techniques, so customers will have a bigger more immersive experience.
As well as our Espresso bar we will also have mobile Espresso carts in the Hyde Park Area too, also featuring the M100 HD coffee machines. During the weekend consumer days these will be operated by the independent roasters who were the lucky winners of our recent competition – please look out for them and try their espressos!"
We look forward to seeing you at the London Coffee Festival in a few days time.
There are still a few places available for the La Cimbali Coffee Flight Sensory Experience across all four days at the event. To book a place at one of the tasting sessions, please visit: www.ticketsource.co.uk/cimbaliuk
The London Coffee Festival opens to the industry Thursday 30 April and Friday 1 May from 10am-5pm, and for the general public from Friday 1 May at 5.00pm and during Saturday and Sunday 2 and 3 May.
For more details visit: www.londoncoffeefestival.com