Back from Seattle and getting ready for The London Coffee Festival!
24 April, 2015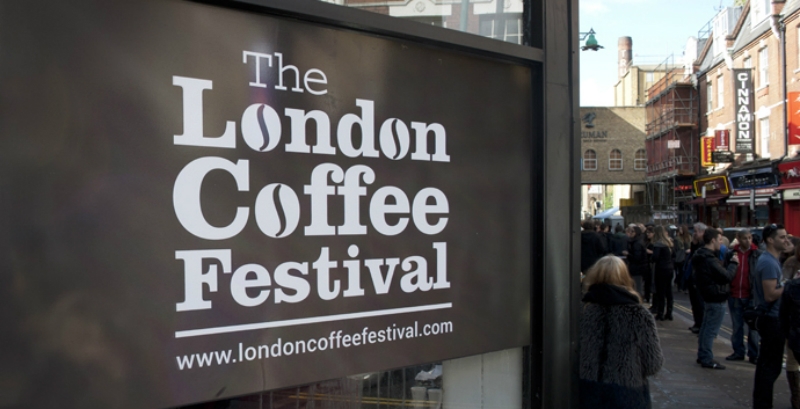 La Cimbali's Coffee Specialist Rob Ward is back from his visit to the SCAA exhibition in Seattle and World Barista Championships, and is now busy getting ready for the London Coffee Festival, which starts in less than two weeks time!
Says Rob "The last few weeks have gone by so quickly. Seattle was amazing, and really buzzing outside as well as inside the SCAA exhibition. It was great to meet up with lots of old friends and also to make plenty of new ones. I know I say this a lot but it never ceases to amaze me how many hours we can talk about all things coffee!
I was so proud watching our UK Barista Champion, Maxwell Colonna-Dashwood compete in the World Barista Championship finals. The standard this year was higher than ever and he did so brilliantly, but in the end there can only be one winner and this year it was Australia's Sasa Sestic, with Maxwell coming in 5th place. Sasa from Canberra was the second Australian to win the event and the first Australian since 2003. It ended a remarkable journey for him and even more so as it was his first ever WBC Semi-Finals and Finals appearance. What a great achievement.
With Seattle now just a fond memory, over the next few days I will be busily preparing for the London Coffee Festival. With less than two weeks to go until the doors open it really doesn't seem like a year has gone by since we were last there. This year we will be back again in our favourite place – The Hyde Park Area, and performing our own Sensory Science from our Coffee Flight Sensory Experience stand.
I will be at our Espresso bar, which has been designed to emulate the iconic Mumac building in Milan, and will prepare one coffee four ways. This will show the flexibility of an individual coffee and how we can manipulate the flavour using technology and techniques so customers will have a bigger more immersive experience. At the SCAA in Seattle I was worried that I may have been surpassed by the amazing selection of coffee roasters that were featured around the Symposium breakout area,….. but, the most I found was them making one coffee two ways – phew!
To book a place on one of the Coffee Flight Sensory Experience tasting sessions, please visit:
www.ticketsource.co.uk/cimbaliuk
For more details regarding the London Coffee Festival visit:
www.londoncoffeefestival.com
We look forward to seeing you at the London Coffee Festival soon.