The Inn Collection Group partners with Ringtons for beverage review
4 October, 2021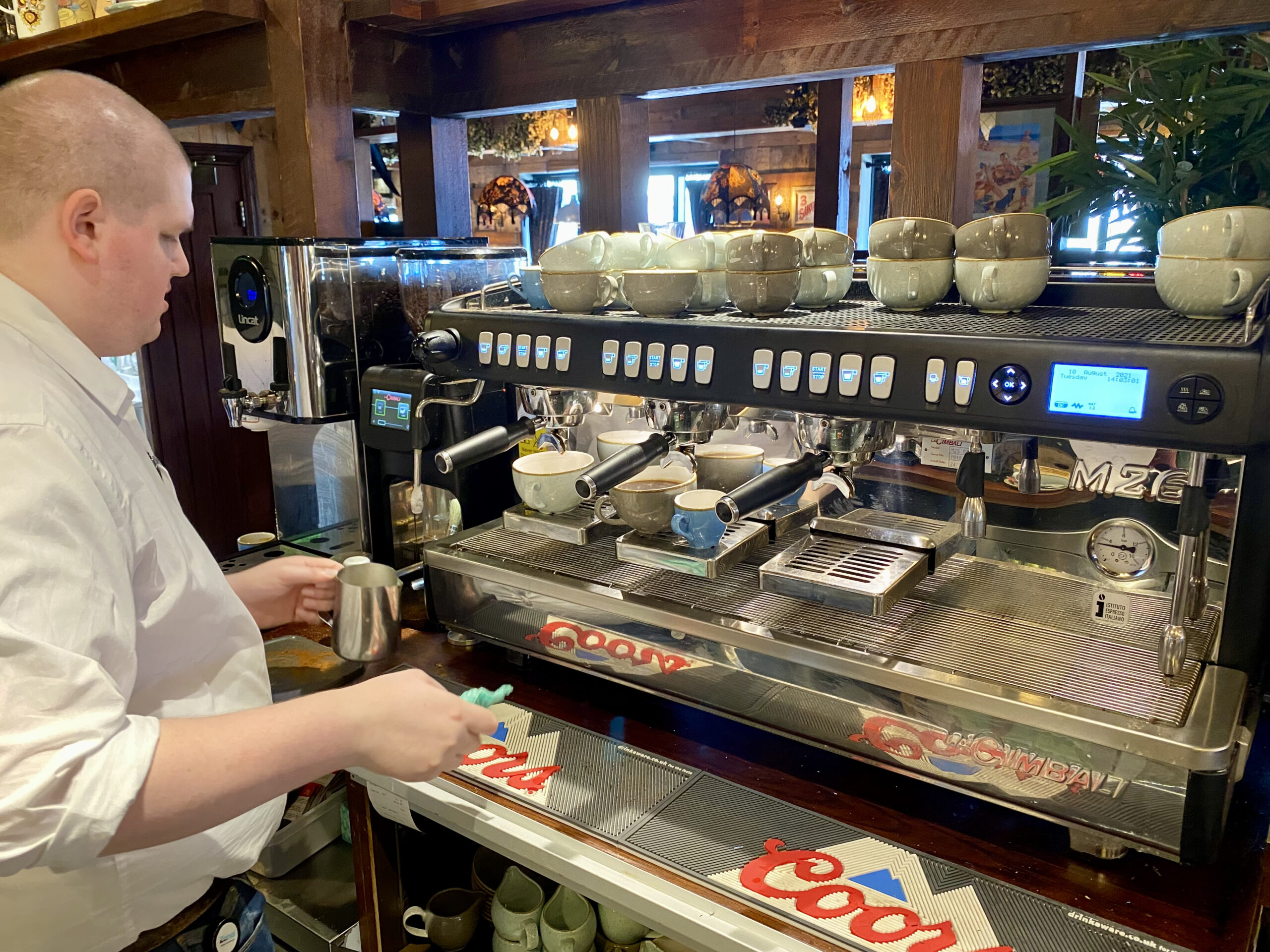 The Inn Collection Group, the multi-award-winning pubs with rooms group has partnered with Ringtons Beverage for Business and La Cimbali to transform the hot beverage offer across the company's 19 strong estate in the north of England.
The upgrade will allow the pubs to expand revenues by catering for an increasing volume of corporate customers looking for top quality beverages outside of traditional service times.   
Ringtons recommended Cimbali M26 traditional machines and Elective Grinder-Dosers
The Beverage for Business team rolled out two and three group Cimbali M26 traditional coffee machines and Elective Grinder-Dosers, with Ringtons and La Cimbali providing installation and on-site training for the barista teams. The Cimbali M26 features advanced technologies that optimise the brew process whilst delivering perfectly foamed milk to a consistent standard, making the machine a popular choice for pubs and other non-coffee specialist businesses. 
Following the front of house review, pubs offer Ringtons Fortissimo, a premium 100% Arabica blend of washed and natural coffees, with lemon, hazelnut and caramel notes.  Plus, hot chocolate, flavoured syrups, branded sugars and Ringtons Gold, a  Great Taste 3-star award-winning tea, a luxury 100% Kenyan blend which is quality preserved at origin and gas flushed during packing for maximum freshness and flavour. 
Gary Turner, Commercial Manager for The Inn Collection Group said "We were seeing an increasing volume of coffees and hot drink sales across all our sites and we needed to ensure we could keep up with demand whilst maintaining beverage quality. Once we understood what the new Cimbali coffee machines offered, and the fantastic tasting drinks they produced, it was a no-brainer."
"Free Wi-Fi and great coffee are our focus as this is what customers want. Our Ringtons gourmet coffee and new Cimbali machines ensure our offering is hitting the spot whilst increasing new and repeat visitors through the day. In particular, we are attracting more corporate guests which is great for business as it means we have more visitors outside of peak service times. "
Ringtons review helps customers deliver better quality drinks
Ringtons Beverage for Business support package includes advice on creating a drinks menu,  workflow management, reducing waste, maximising revenues and equipment selection, installation and training as John Broad, Head of Ringtons Beverage for Business explained "We were delighted to support the Inn Collection team with a comprehensive review of the way the hot drinks offer is managed. Our recommendations enabled the business to make significant changes, confident in the knowledge they could deliver the quality of hot drinks that consumers have come to expect."