La Cimbali's Rob Ward is pleased to be back in Italy the home of the Espresso coffee!
2 February, 2017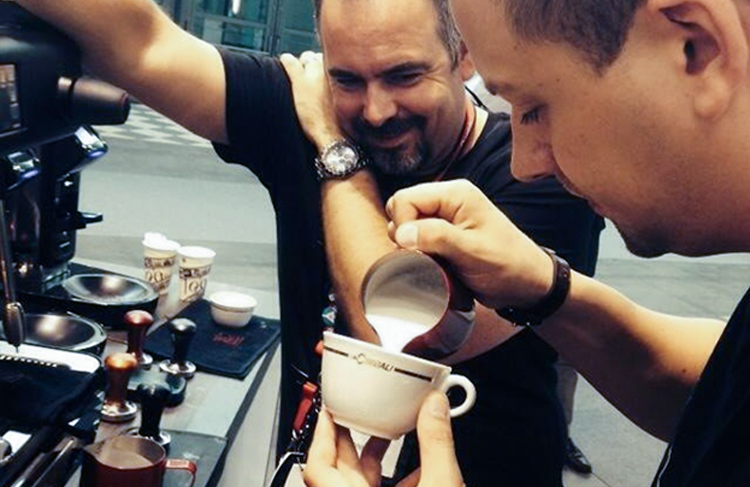 It was great to be back in Rimini at the Speciality Coffee Association of Europe (SCAE). In previous years it had been held in Nice, Vienna, and Maastricht, all at great venues with different appeals.
I wondered….. what would the home of Espresso hold for the coffee hungry explorer looking to further knowledge and involvement in the ever growing and changing coffee culture around the world?
My last memories of Rimini were as part of a 4-day 2,600-mile road trip of Europe to collect 2 classic La Cimbali machines for the London Coffee Festival back in 2012 (the ramblings and delirium of the trip are captured on YouTube). On that trip we arrived late into Rimini at around 9-10pm and headed straight into a local bar to get some pizza and sleep. In the morning the sky was grey and it was cold and raining (reminding me of home in the UK). As I arrive at Rimini train station this time, it is around 8pm in the evening, around 23°C and the sky is clear blue, a welcome change from the previous visit. I arrived a few days before the event, to take part in some coffee machine testing and to also help with the set-up for the show. As the days get closer to the start of the exhibition, the buzz is starting to grow, not surprisingly as this year some of the world coffee event competition finals are being held here including; Brewers Cup, Coffee Roasting, Ibrik and the event so many people came to see The World Barista Championships!