Glastonbury founder Michael Eavis chooses La Cimbali S54 coffee machine
6 July, 2015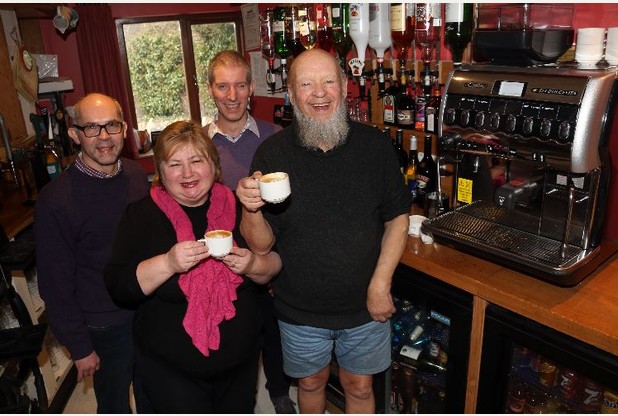 Michael Eavis is the founder of the world famous Glastonbury Festival, which beginning in 1970, has now been running for 45 years.
Michael was recently involved in choosing a new coffee machine for visitors to the Pilton Working Men's Club who had been asking for a decent cup of coffee for years! After sampling coffee from as many different coffee shops and coffee machines as possible, in Glastonbury, Shepton Mallet, Wells and Street, he eventually decided that the La Cimbali super-automatic S54 delivered the best cup of coffee and would be perfect for them.
When high capacity and high quality are required, the S54 from the bean to cup series is the perfect machine. Its features include our Perfect Grind System (PGS), Turbosteam and Smartboiler technology, and it also has Thermodrive, which allows an individual water temperature to be set for each group according to the coffee blend and type of drink being prepared.
Michele Cecchini, La Cimbali's UK Area Sales Manager, South, who helped install the coffee machine at the club said "Michael Eavis and John Rossiter started to look around for a coffee machine that would suit the club and produce the best cup of coffee. After trying out many different coffees, they finally discovered a great cup of coffee at the Clarks Retail Village in Somerset, which was produced by our S54 coffee machine at Pret a Manger. I then found out that they were also looking for coffee, so we linked up with a local coffee roaster – Dusty Ape. With the S54 PGS coffee machine and Dusty Ape supplying the coffee – it couldn't work any better!"
For more information about the S54 coffee machine please click on this link:
http://cimbaliuk.com/project/s54-dolcevita
For more information about Dusty Ape please click on this link:
www.dustyape.com
Photo left to right: Phil Buckley – Dusty Ape, Natasha – Site Manager, Michele Cecchini – La Cimbali and Michael Eavis.