Rob Ward is back in the UK after a great Nordic World of Coffee Show
30 June, 2015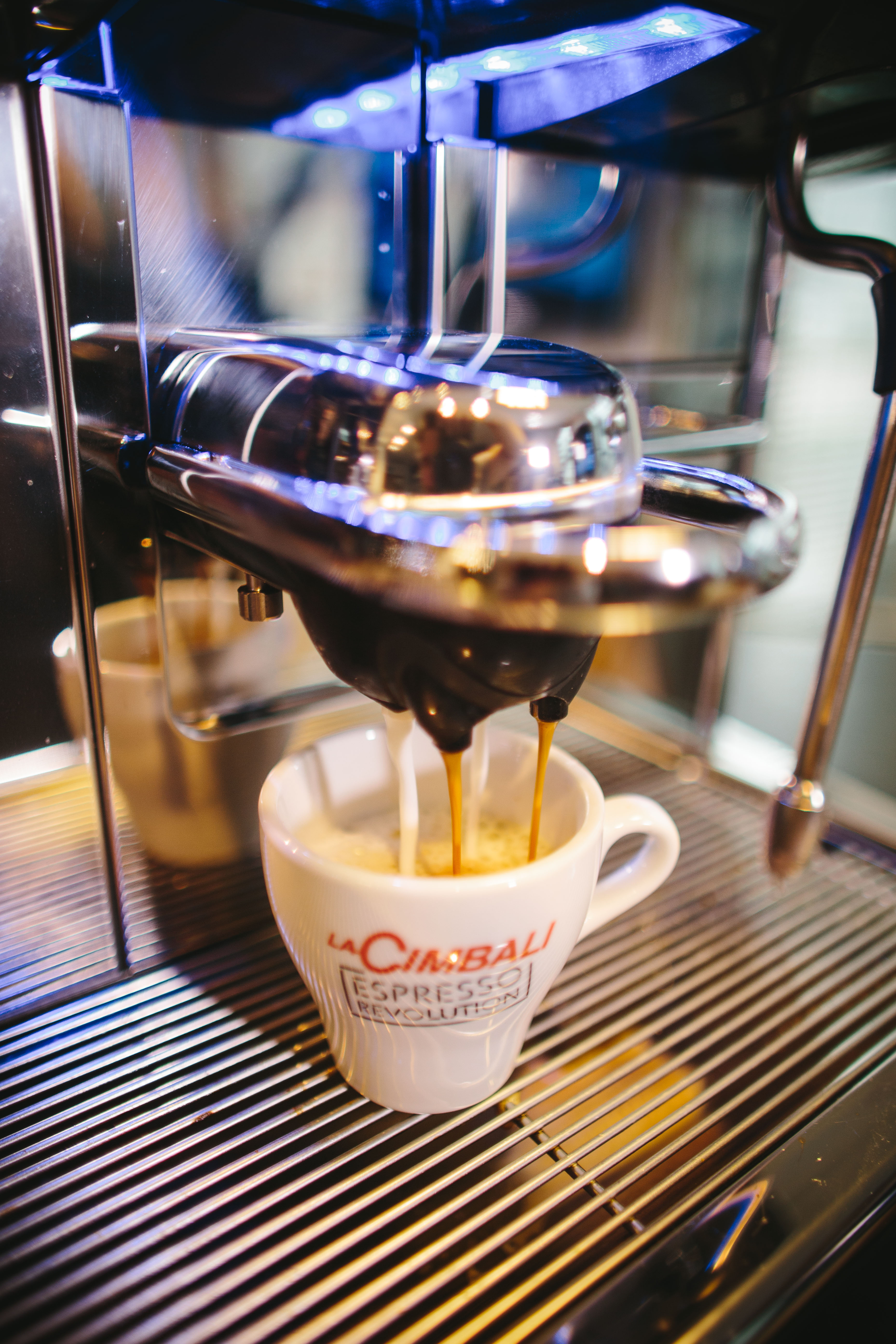 La Cimbali's Coffee Specialist, Rob Ward reflects on the Nordic World of Coffee Show in Gothenburg.
"The Nordic World of Coffee Show took place over three days in Sweden's second biggest city, Gothenburg. Often described as 'Little London' it's the perfect location for a global coffee event because of its central Scandinavian location, buzzing café culture, world-class restaurants and cool hangouts!
Our busy and eventful week started with the inaugural RE:CO Symposium, which brought together expertise and industry links from both the SCAA and the SCAE. This was a new event for this year and was led by James Hoffman, CEO of Square Mile Coffee Roasters, World Barista Champion and Author, who has been instrumental in trying to create a more global view throughout the coffee industry. Delegates also enjoyed topics such as The European Coffee market, World Coffee Research and the Role of Science, which is looking at creating a global language for coffee cupping and scoring, giving a more open feel to the language that we use every day in the coffee industry.
Camille Delebecque from Afineur was also at the Symposium. He has done great work on Biotechnology and flavour manipulation using disruptive fermentations prior to roast. The coffee that I tried was an incredible lift of strawberry sweetness and reduction of bitters in the cup, and I couldn't help thinking that maybe we could introduce this process at the farm where coffee is normally processed, and then tailor the flavour of say – Castillo closer to Caturra if we wanted to . . . just a thought.
Other highlights for me during the three days were Charles Spence from Oxford University who was speaking about the multi-sensory experience and coffee, and Morton Münchow from CoffeeMind who had carried out some recent research on specialty coffee and the perception of customer's taste. It revealed interesting results, as a good number of people picked a lower grade coffee as a taste reference over a higher grade. This backed up some tests that I had done in the past between fresh and stale coffee, with people choosing what they are used to, and not what tastes better! But this doesn't mean that we should stop selling and sourcing higher-grade coffee, it just means that we have a greater responsibility for education in everything that we do.
As well as all of this going on, there were the finals of Latte art, Coffee in Good Spirits, Cup Tasters, Brewers Cup and Roasting competitions – overall it was a really great event with a good number of international visitors.
We are now looking forward to our next shows in Milan and Manchester later on in the year. More details will follow soon…"