With a fiery red finish, this M26 is as cute as it is cool
17 January, 2020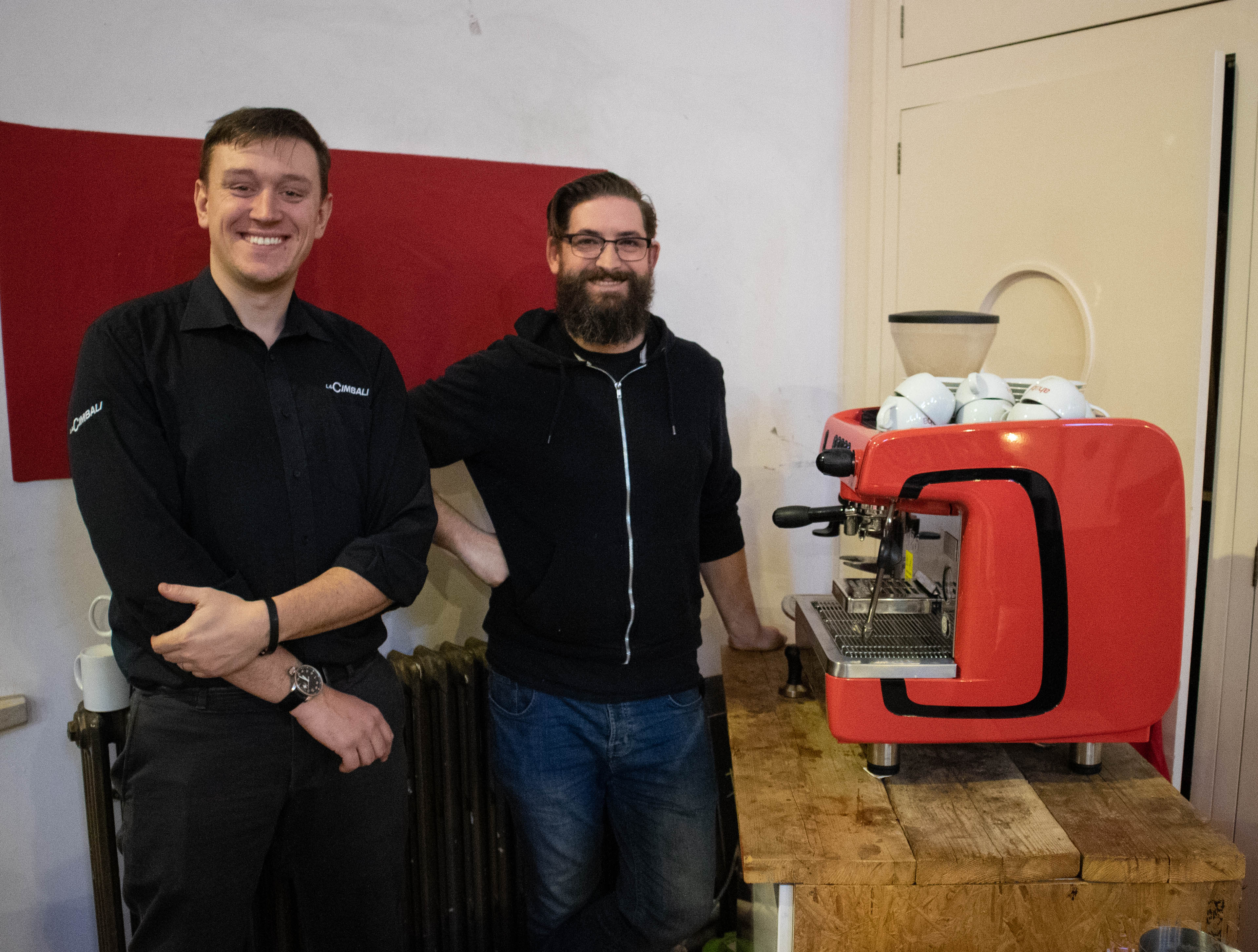 Cast your mind back to the London Coffee Festival last year and you might remember Cris Rogers, the rector from All Hallows, Bow, who was lucky enough to win a custom La Cimbali M26 traditional machine in our Instagram competition.
Over the last 12 months, All Hallows has been engaged in a £450k fund raising project in order to convert a disused part of the church into a vibrant community hub, with the focal point being the Ahaba café. The venture included new mobile catering facilities, hence the need for a new coffee machine!
"The café is run as a social enterprise and does an excellent job in the local community, providing a safe haven for vulnerable people and welcoming staff from all walks of life including ex-offenders and recovering addicts," said Oliver Watt, national account manager, La Cimbali.
With the stunning custom finish, the M26 has been installed into a mobile coffee bar to cater for the many outside functions All Hallows run through the year.
"The Cimbali M26 is as cute as it is cool," said Elena Nelson, Ahaba cafe manager. "This machine packs a punch with its capacity to make a great espresso but its compact size means it's easy to transport for outside events."
"The ability to get this machine heated up very quickly really gives us flexibility with when we use it. If I happen to be working at the church on something else and I really want a flat white, I just turn the machine on and I'm in espresso heaven in no time!"
"But, of course, one of the best things about this little beauty is her fiery red colour! She definitely makes a statement wherever we take her. Thank you so much for this"
"Knowing what excellent work Chris and the team do, I really can't think of a more deserving prize winner, said Oliver. "It's heart-warming to be part of such a valuable community scheme which benefits so many people and we wish All Hallows every success with the project."