This Thursday the London Coffee Festival opens its' doors for the sixth year!
5 April, 2016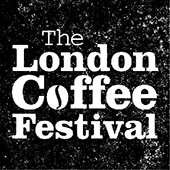 Only three days to go until the start of the London Coffee Festival.
As the official launch of UK Coffee Week, the sixth London Coffee Festival opens to the public this Thursday. Taking place at the Old Truman Brewery, Brick Lane, London, dur-ing Thursday, Friday and over the weekend – there are still some tickets left, so it's not too late to be part of this fantastic event.
Once again, La Cimbali are extremely proud to be one of the main sponsors, and as previous years we will have a stand located in the Hyde Park Area – number HP10/11. This year we are very excited to be officially launching our super automatic S30 coffee machine, plus we will be showing off our M100s with their advanced barista technology.
During the two industry days on Thursday and Friday, once again we will be featuring our friends at Dark Woods with their latest incarnation of Arboretum Espresso.
On the public days during the weekend we have connected with Pharmacie Coffee from Brighton who will be operating the front M100 coffee machine and showing the variations in pressure profile along with the latest roast creations they have developed.
As a first for this year's show, we are delighted to be offering some special training events. They are being run by our very own Rohan Pitumpe who is a UK Latte Art finalist and will give visitors to the festival a chance to watch and learn some of his Latte Art secrets and skills! They are only being held on the public days of Thursday and Friday, with three sessions each day to choose from. There are still a few places left and they are completely free!
Don't miss your chance to be at one of Rohan's Masterclasses – simply click on this link to reserve your place:
http://www.eventbrite.co.uk/o/cimbali-uk-ltd-10516963999
We are also offering our customers complimentary entry on the industry days too, simply click on this link to obtain your ticket:
https://www.londoncoffeefestival.com/tickets and enter the code SIGLCF at the checkout.
The two Industry days are on Thursday 7 April and Friday 8 April -10am-5pm. The Public event launches at 5pm on Friday and continues during the weekend finishing at 7pm on the Sunday.
For more details regarding the London Coffee Festival please go to: www.londoncoffeefestival.com
We look forward to meeting you very soon at our stand in the Hyde Park Area.