La Cimbali reflect on their busiest time of the year and the complexities of organising and attending events
13 July, 2014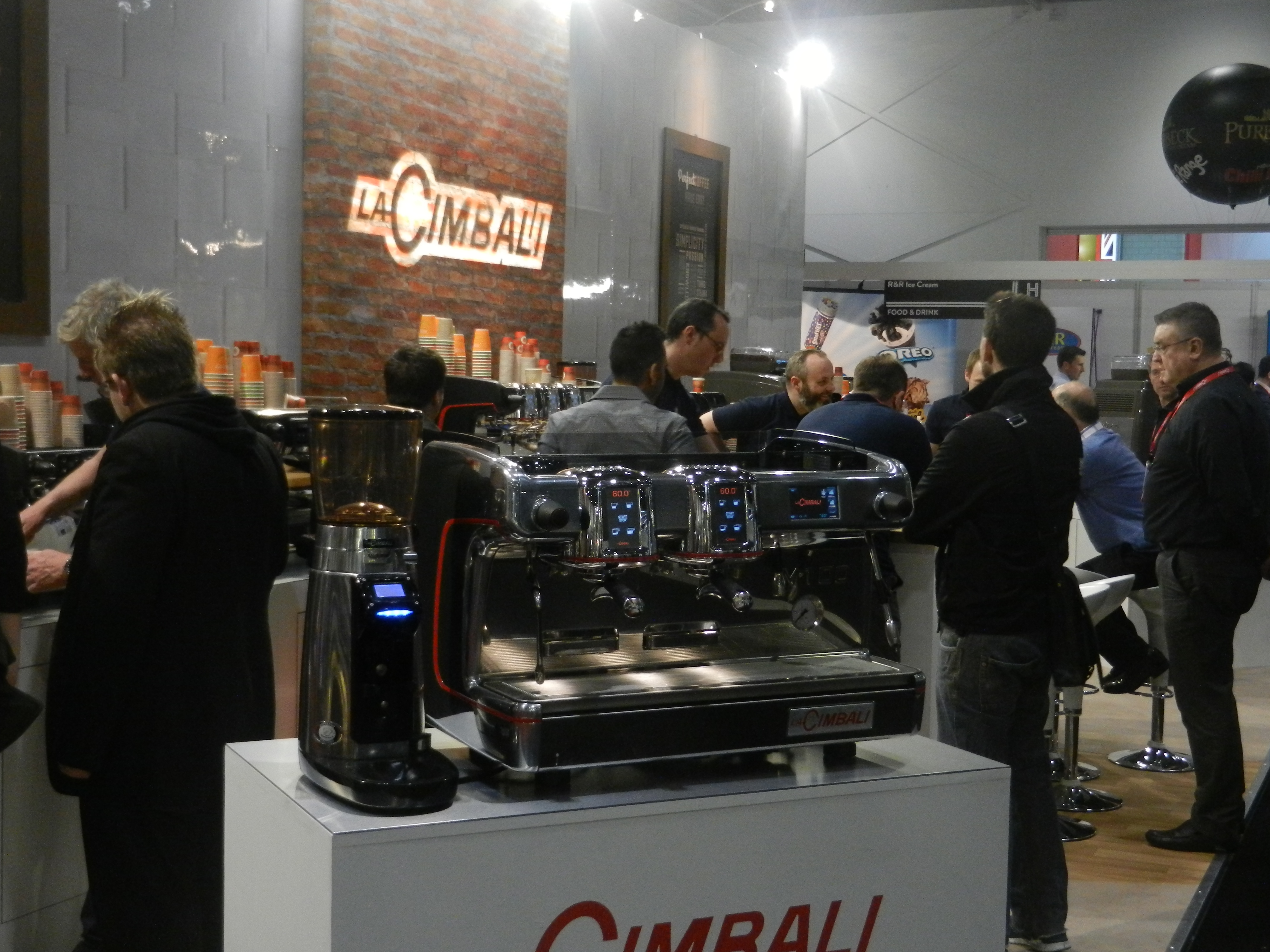 Cimbali exhibit at a variety of events during Spring/Summer 2014
For those of you who have ever organised an event or had a stand at an exhibition you will know how time-consuming and hectic it can be leading up to it! If you have been following La Cimbali's activities over the last few months and are yourselves working within the catering or coffee industry, you will also know that we have been present at 3 great shows during the spring of this year that were very close together – from 3 April at The London Coffee Festival, 28 April at Hotelympia and finally at Caffe Culture on 14 May. Not forgetting last week – when we were at Wimbledon!
Behind every successful event there is a team working tirelessly to create the best experience possible. Preparing for an exhibition can be a time-consuming business even with the help of a great experienced team and the official event organisers, and more often than not and at La Cimbali, there is not a person or team that are dedicated solely to arranging events, but have to fit this around their day job. Not that we are complaining! We love organising and attending shows and events, which can often be very different and exciting, and the rewards can be immense – particularly meeting up with new and old faces for an Espresso or two!
The last 3 shows we attended have all been very different in varying spaces, so we could not simply fold up our pop-up stands and coffee bars and store for the next time, as much as we would love to. For each event we had to plan and design a bespoke stand suitable for the environment, space and visitors – all of them on a large scale with a different theme. In fact, our new stand at the London Coffee Festival was 4 metres high and 10 metres wide! Not only did we have to create a new look and feel for each event, but because we had some of our top coffee machines on display both traditional and super automatics, we needed the coffee bars and tables to be extra strong to hold them securely and have provision for integral items such as power points, jug washers, cold water by tap, fridges and waste disposal units – in fact it is not that different from installing a new kitchen at home – but one that you only use for 4 days then dismantle!
Putting on several back to back events is very hard work but …..when you have a barista kitchen buzzing with people drinking and talking all things Espresso with the delicious smell of coffee beans in the air, it is definitely all worth it.
See you at the next show!