It's been a very busy six months for all of us at La Cimbali
21 July, 2015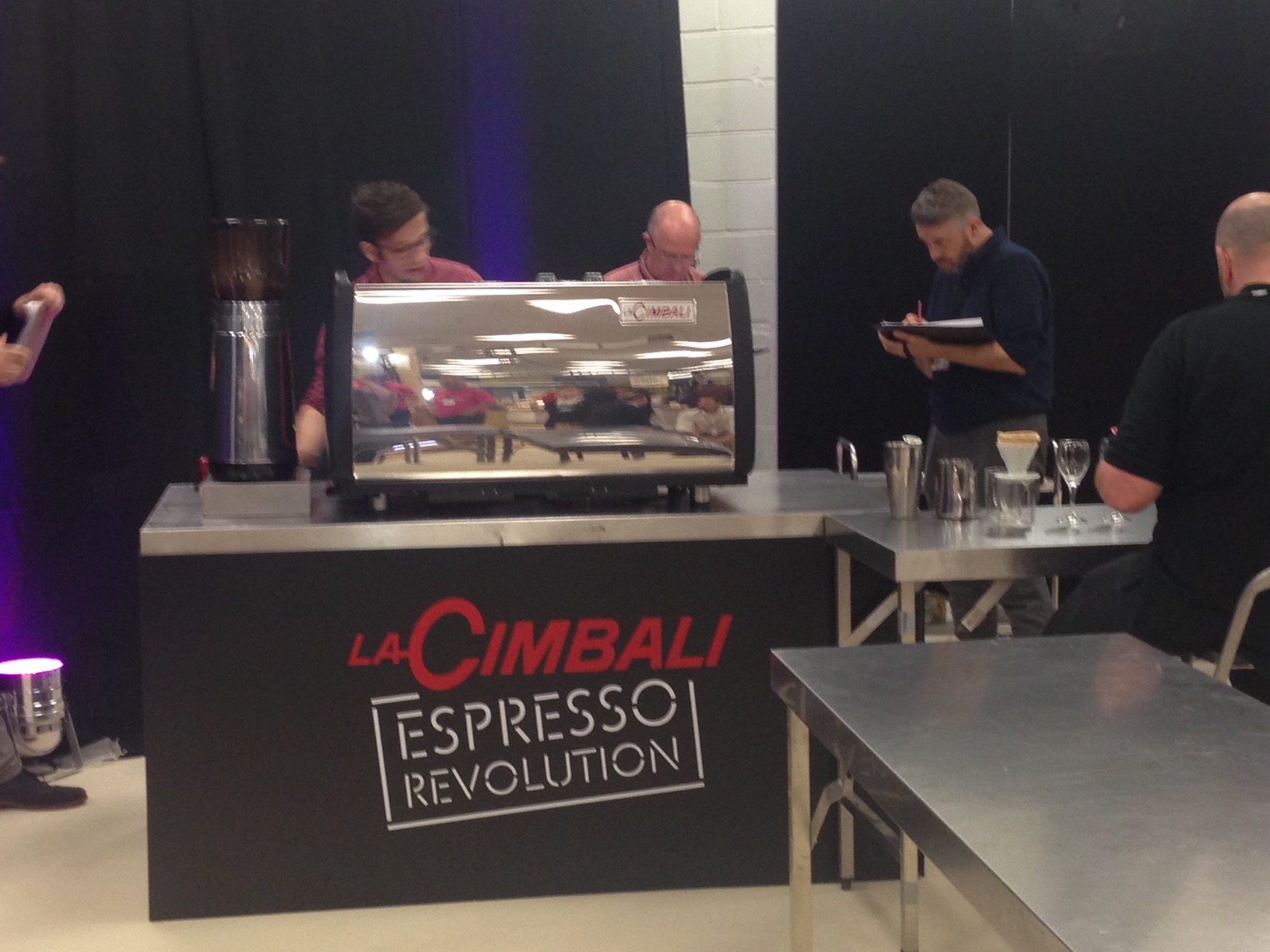 La Cimbali's Coffee Specialist Rob Ward reflects on the first six months of 2015 and the special coffee events and shows that the La Cimbali teams have been involved with.
"Our first event of 2015 was SIGEP in Rimini, Italy, during January. The event attracted over 175,000 trade visitors from all around the world. The fabulous show had just about everything under one roof, and this 36th annual event also included the Italian Barista Championships. It really was a unique trade fair to be part of.
From Rimini, our next stop was at the Gulfood Show in Dubai, which is the world's biggest food and hospitality show, with almost 5,000 exhibiting companies. Our team from Italy had a great spot in the main hall where they proudly demonstrated our top performing coffee machines, including our award winning M100 HD and M1.
In March, we were really excited to be part of ScotHot for the first time, which running every two years is Scotland's largest hospitality and catering show. Our stand at the SECC, Glasgow, was right opposite the stage where the UK Barista Championships took place, so the atmosphere around us was buzzing! We took along our M34 and M100 HD coffee machines, and Matt Lasek and myself showed how they could be used for all types of businesses.
We love being at The London Coffee Festival, which officially launched UK Coffee week. This vibrant show brought together coffee lovers, foodies, professional baristas, and coffee shop owners who love everything and anything coffee! During our Coffee Flight Sensory Experience, which we ran across all four days, we demonstrated how using technology and different approaches to coffee extraction, we could take one coffee and produce four distinctly different drinks. It was really popular with visitors and we can't wait to be part of this festival again next year.
There weren't many days between the end of The London Coffee Festival and our next show, Caffe Culture. This year was its 10th, and we were delighted to sponsor and support the Coffee in Good Spirits competition with our M100 coffee machines and Magnum On-Demand grinders. The competition brought many top Baristas and Bar Tenders together who created lots of amazing coffee and alcohol inspired signature drinks.
Running from May right through until end of October, Milan is the host city for Expo this year. The team from Gruppo Cimbali was thrilled to be part of the TuttoFood event at Expo Milano, and showcasing their latest coffee machines and accessories was one of the most important events in their calendar this year.
Europe's biggest event – the SCAE Nordic World of Coffee took place in Gothenburg, Sweden. It was the SCAE's largest exhibition ever and some of the best Baristas, Roasters and Trainers in the business ran a series of sessions over the three days. Our Sensory Science demonstrations were really popular and we were overwhelmed by the sheer number of international visitors.
Not long now until Cup North where we will be one of the official sponsors of Tamper Tantrum. We are really excited to be part of this great event again."
For more information regarding Cup North please visit:
www.cupnorth.co.uk
For more information regarding Tamper Tantrum please visit:
www.tampertantrum.com