Life's a beach at The Snack Shack
21 September, 2021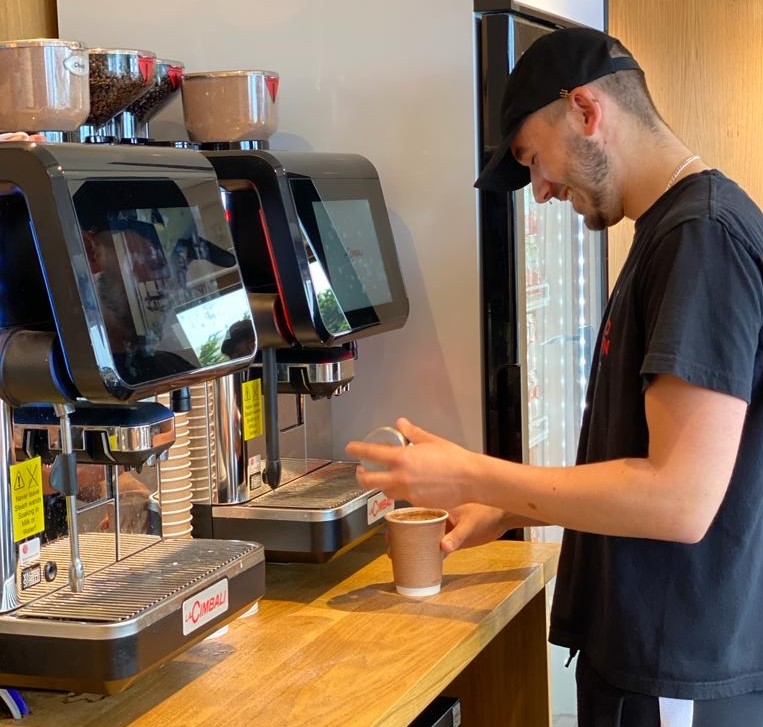 The Red Barn, Woolacombe is a beachside family pub overlooking Woolacombe Bay, a fabulous surfer's paradise in north Devon. Running alongside the Red Barn is The Snack Shack, a brand new takeaway business, serving hot pasties, ice creams and hot and cold drinks to grab and go.  
Gearing up for the holiday season, The Snack Shack has taken delivery of Cimbali S30 superautomatic machines through @Lee Wardle at Havana Coffee, as Emma, Manager at The Snack Shack explains:   
"We are a new business, with a new team and our two Cimbali machines have allowed us to deliver high volumes of quality coffees from day one. The coffees are consistent (and consistently excellent) which is really important in such a busy venue.
"Our customers often tell us just how great the coffee is and we are really pleased to have scope to serve decaf coffee too so we can please all our customers. The steam wands allow us to offer plant milk too which means everyone enjoys proper coffee in the style they prefer which is brilliant."