Bruce and Luke's serves up a treat with Cimbali S30
12 October, 2020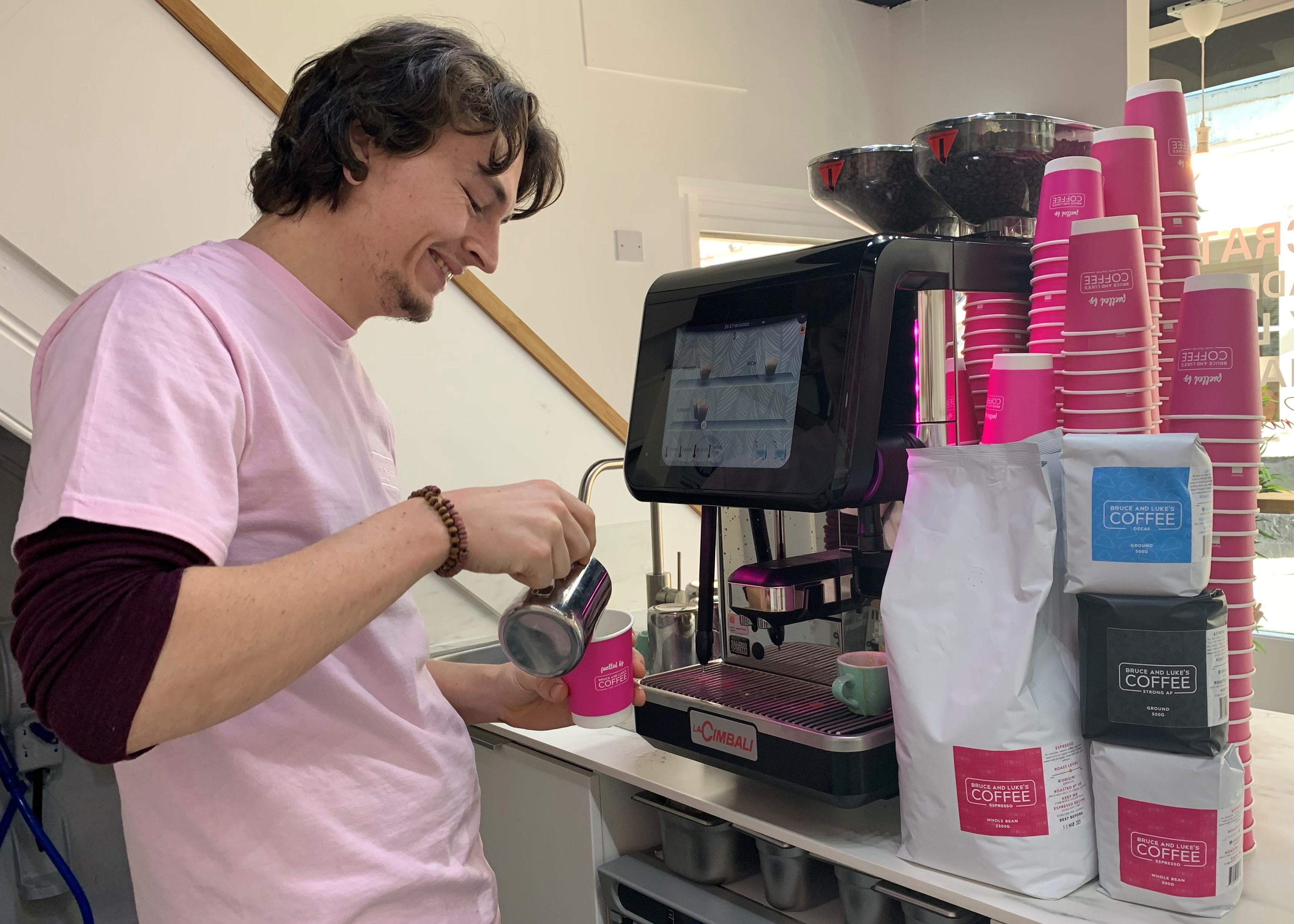 If you've visited Keswick, Cumbria recently, you may have dropped by Bruce and Luke's, the coffee and donut store which opened for business on the high street in June.
It's a cool, fun concept based on artisan coffee, and freshly baked, handcrafted donuts. Customers include those looking to fuel up before heading off to the fells or day-trippers away from home as Jeannie Fletcher, the store manager explains: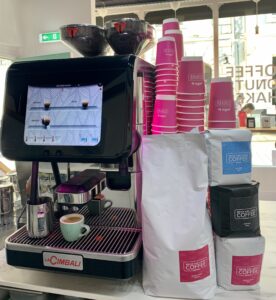 "We are a bit different. We are not the only coffee shop in town but we are the only one selling such great coffee and fresh out the box donuts. It's a great brand and quite indulgent which people love as they like to treat themselves."
The company has a bakery and roastery in Carlisle which delivers fresh donuts in ten delicious flavours and speciality coffees to Keswick each day.
"We use a Cimbali S30 superautomatic coffee machine which is fantastic. It is just so simple to use that you can't really go wrong with it. Even prepping the milk is super easy and customers love to see the handcrafted element of us making the coffee for them."
"The S30 is the perfect machine for us and delivers great coffee every time, completely hassle-free."
Look out for a new Bruce and Luke's drive-thru concept coming very soon to Carlisle.