Learning from the best in the business …
23 June, 2022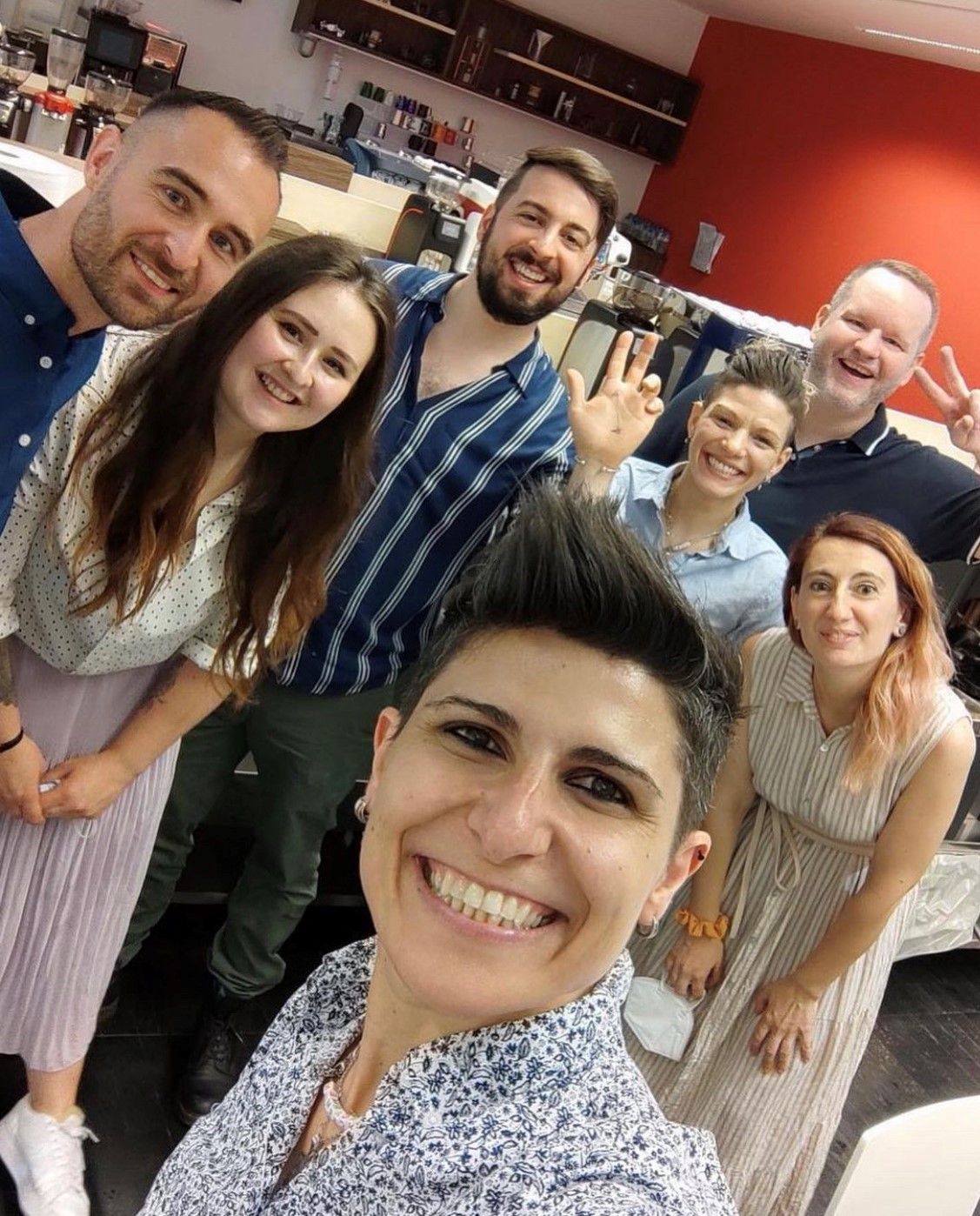 Max, Lucie, Laszlo and Steeve from our national sales and training team have just returned from Gruppo Cimbali SpA HQ in Milan as part of an ongoing training and development programme.
The trip included a visit to the manufacturing plant to gain a deeper understanding of how the award-winning coffee machines are designed and built.
Plus, time at MUMAC Academy where the team completed the SCA Sensory Skills Foundation course under the guidance of coffee specialist and runner up Italian SCA Barista Champion, Davide Spinelli. 
Lucie Rezacova was particularly impressed: "A highlight for me was the latte art training as we were joined by the world latte art champion Manuele Fensore and Carmen Clemente the Italian Champion. 
"Learning from the best in the business, how fantastic is that!"