Iced Coffee drinks to try and enjoy from around the world
22 May, 2017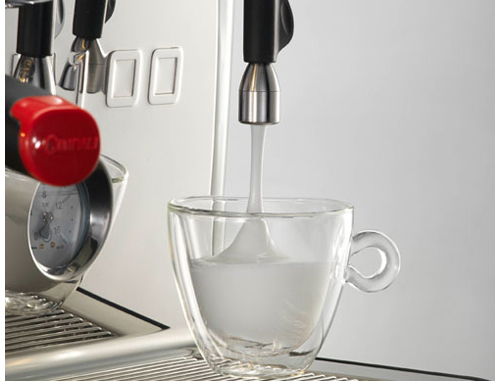 With the UK Summer now well underway, we thought we'd let you know about a few of our favourite Iced Coffee drinks that have inspired us on our travels. We hope you'll enjoy them when the sun is out and when it's not!
Thai Coffee
This is one for the sugar addicts amongst us, and a treat for special occasions only. It is brewed doubly strong and cut with half with half, cardamom and a healthy amount of sugar.
New Orleans Iced Coffee
For the residents of this hot and humid location, this delicious cold-brewed tasty beverage helps to keep the temperature down. It's similar to a Toddy but blended as a concentrate with a small amount of local simple syrup, which makes it strong and enjoyable.
Iced Americano
This drink has the great espresso flavour but without all the milk and the added caffeine.   It consists of a simple shot of espresso over iced water, which can then be paired with a dash of cream and sugar for the perfect quick cooling coffee drink.
Iced Cappuccino
This drink requires a bit more effort than some Iced Coffees, but the end result is definitely worth it. Cappuccino is a combination of espresso and milk, with the milk usually dry or foamy. The iced version is made up from more foamy milk that has been lightly heated up then poured over a good amount of ice. When it is cooled, a shot of espresso is added – no sugar or syrups required.
Cold Brew
To make your own cold brew, pick a delicious speciality coffee – something like an Ethiopian Sidamo or Burundi Natural then ground it pretty coarse like a French Press/Cafetiere grind so it's almost like sea salt. Use 1 part coffee to approx. 4.5 part water i.e. 340g Coffee to 1.65l water (1650g), cover and leave to steep at room temp for 12-24 hours and pass through a v60 paper.
This will make a concentrate that will keep in the fridge for around 2 weeks. 1 part concentrate to 3 parts water is a good starting point but you can also use 1 part concentrate with 3 parts milk, using almond milk etc.
A good simple system with a filter, storage jug and accessories is Toddy Home Cold Brew system. Click here for details.
Iced Irish Coffee 
Finally and obviously, we had to mention this one too. When you are preparing your perfect brunch, what could be nicer than an Ice-Cold Coffee with a splash of your favourite tipple? Remember though – it's an adult only drink to be enjoyed responsibly.
Summer + Iced Coffee is the perfect combination.