What a fantastic launch for the Scottish Independent Coffee Guide!
1 March, 2017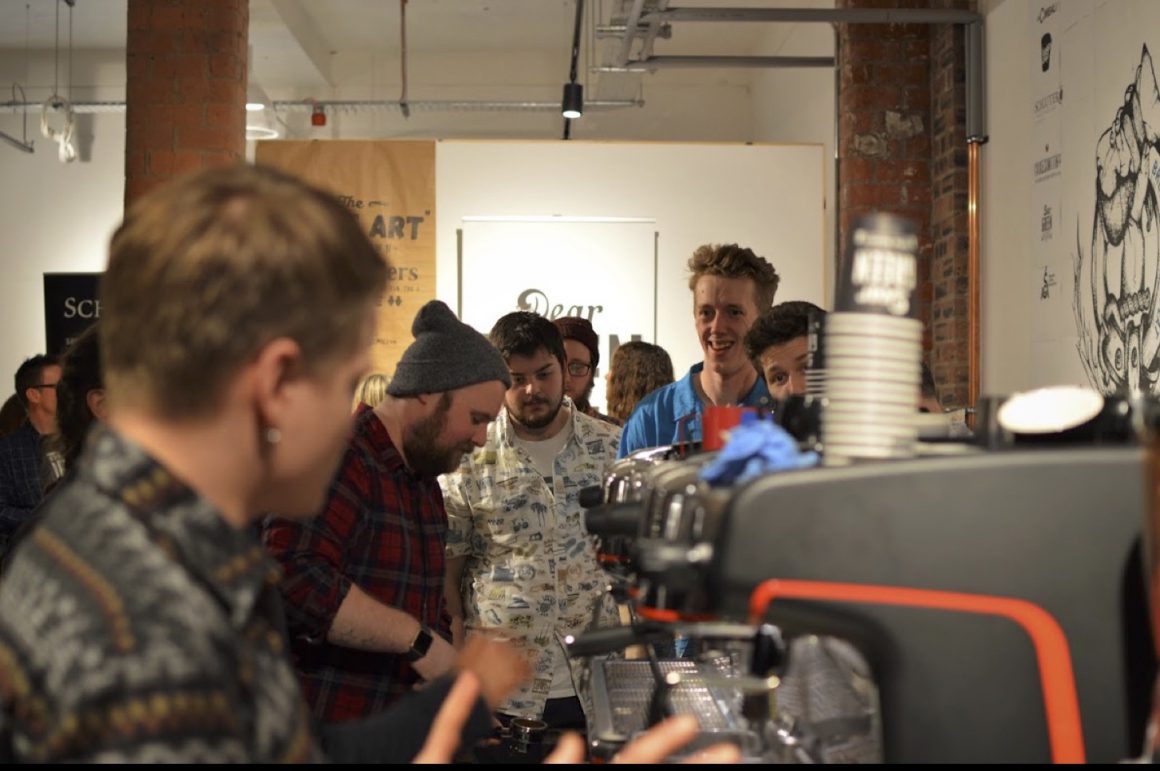 We had a great time at the Scottish Independent Coffee Guide launch last week where we celebrated the launch of the book's second edition. The event took place at Dear Green's new Roastery in Glasgow and there was a great turnout.
There was lots going on during the evening, including our Latte Art Throwdown competition which was really well received. Budding baristas were particularly interested in trying out our fabulous M100 Artisan Coffee Machine. The M100 professional coffee machine is elegant, reliable, versatile, a high performer and comes in both HD and GT versions.
For more details on our great M100 Coffee Machine – Click on this link
In total there were 12 baristas who took part in the Latte Art Throwdown and it was an extremely hard fought battle. After two rounds of knockout latte art, the 12 contenders were whittled down to three in the final, with the eventual winner being Kris Sandlan from Papercup Coffee Company. Kris was very chuffed to win and walked away with the £250 first prize, but all three finalists took home a goodie bag, as well as some tasty coffee provided by Dear Green. CakeSmith were also on hand to provide some cake (for free) to go with the many tasty coffees that were made.
All in all it was a great evening that we thoroughly enjoyed and we are looking forward to the launches of the Northern and South West Independent Coffee Guides later on this year. We will provide more details about these launches nearer the time.
Finally, we would like to thank the judging panel who did an amazing job on the night and was made up of Lisa from Dear Green, Ewan from Union Hand Roasted, and John from Coffee Nexus.
Photo: Latte Art Throwdown winner – Kris Sandlan from Papercup Coffee Company (in the hat). Photo taken by Flora Duff.