Tennis and Espresso…what a great combination!
17 June, 2016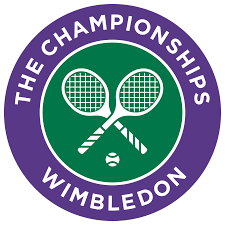 Less than two weeks until Wimbledon 2016 begins, starting on Monday 27 June and ending with the Men's Singles Final on Sunday 10 July (subject to rain of course).
The All England club, which was founded in 1868, today consists of 19 grass courts, 8 clay and 5 indoor. It is the single largest annual sporting catering operation carried out in Europe, with over 1,800 staff (including 200 chefs) looking after the 40,000 people who visit the venue every day.
Traditional afternoon tea has been served at Wimbledon since 1877 at the first championships in Worple Road. Back then the beverage was just tea, but nowadays it includes many different types of coffee and even hot chocolate.
During the two weeks, typical qualities of food and beverages served include:
350,000 cups of tea and coffee
 250,000 bottles of water
28,000 kgs (112,000 punnets) of English strawberries
28,000 bottles of champagne
This year, once again we will be partnering with Lavazza, who for the sixth consecutive year (since 2011) are the official sponsor of the Italian Espresso coffee experience at Wimbledon. The Lavazza Coffee Shop will make up part of the Baseline Diner, where they will be offering tennis fans an array of amazing coffees served by their fantastic baristas, which can be consumed inside the diner or to go.
This year Lavazza's Espresso will be served from our 20 top coffee machines, which will be available across all the catering service points. These include; 13 cafes and restaurants, all corporate hospitality areas, the broadcast and media centre, player's practice courts, as well as at high profile locations reserved for ex-champions and officials.
We expect that during this year's event our M53 Dolcevita coffee machines will be brewing over 4 tonnes of coffee to serve thousands of drinks during the two weeks of the tennis championships. That will go nicely with the 150,000 bath buns, scones, pastries and doughnuts and of course not forgetting, the 28,000 kg of strawberries with 7,000 litres of fresh cream!
All of us a La Cimbali UK would like to wish the players and spectators a wonderful sunny and espresso filled Wimbledon 2016.