La Cimbali UK appoint Keith Stanger in a new role as their Service Director
19 September, 2014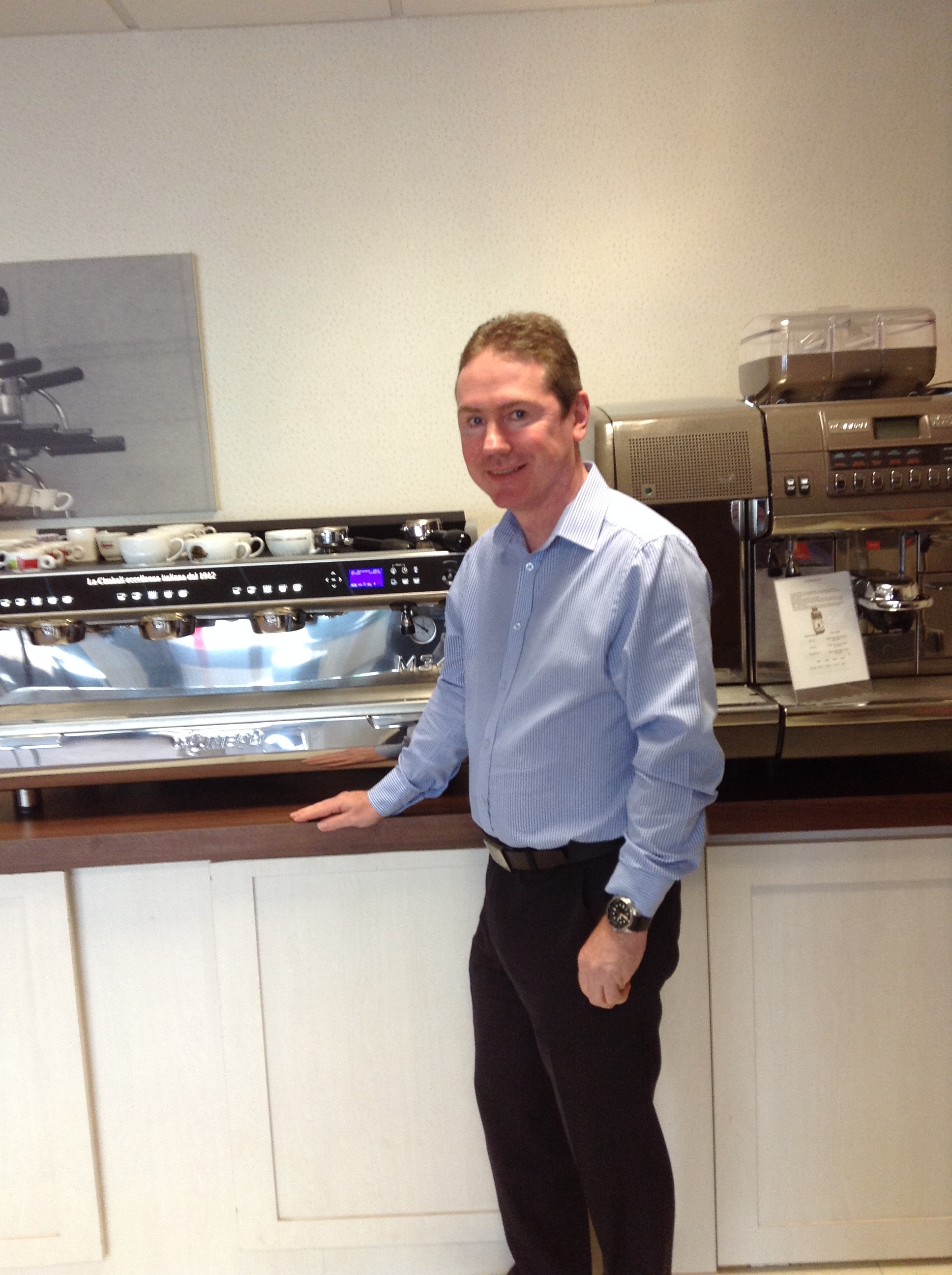 La Cimbali appoint new Service Director – based at Elstree
La Cimbali's Managing Director Carl Bjorkstrand is pleased to announce this week that Keith Stanger joined the La Cimbali UK team as Service Director from the beginning of September 2014.
Keith has a wealth of experience managing field based service operations throughout many industries over the last 20 years. He joins La Cimbali straight from AFI-Uplift Ltd who supply and hire access equipment and previous to that was at Handicare who produce healthcare products and accessories. Keith started his career as a field engineer, working for Granada, then Dixons Mastercare and latterly within the healthcare market. He has been responsible for many departments and employees including field engineers, service desks and workshops.
Carl says "Reporting directly to me, Keith will be responsible for both field engineering and the service desk and will be based at our head office in Elstree. Myself and the Management team believe the creation of this new position demonstrates how much we have grown in the last few years, and confirms the La Cimbali commitment to maintaining our position as the leading machine and service supplier in the UK coffee market."
Carl continues "As the UK coffee industry has grown significantly, so have our customers, who now expect a more consultative approach to their coffee needs, including a wider choice of machines and an even more efficient standard of service and delivery. I am confident that Keith is the best person to deliver this as we continue to grow the service part of our business."
Keith says "I am delighted to be taking up this new position in the La Cimbali UK team. I am very much looking forward to being able to utilise my skills and experience to enable the Business to achieve even more success over the coming years."
The whole team at La Cimbali extend a warm welcome to Keith and hope that there will be many successful and happy years ahead.