La Cimbali say good-bye to Jim Anderson who retires after 25 years service
30 July, 2014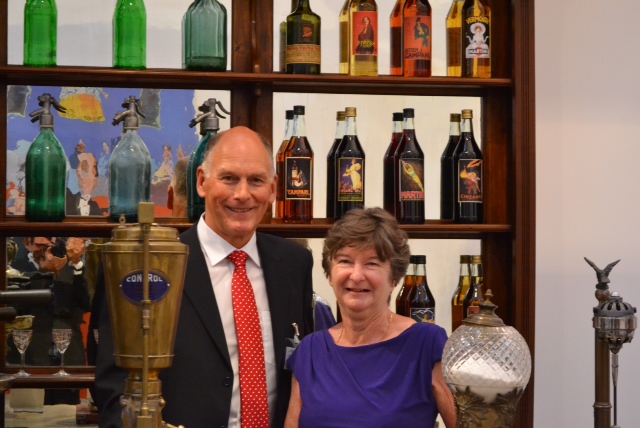 Cimbali's Jim Anderson retires after 25 years in the business
Long-term La Cimbali employee Jim Anderson has recently retired after 25 years working at La Cimbali.
Jim started working at Breakmain Limited back in 1988, during a time when the company's main product range was refrigeration.
Following demand from their customers, the La Cimbali brand was added to the Breakmain product portfolio and Jim was instrumental in the introduction of the La Cimbali machine range into the UK. After only a few days training in the La Cimbali factory, Jim developed the service, support and training infrastructure for the range.
The super automatic 'Dolce Vita' range was the most advanced coffee machine of its time and with Jim's help it became the benchmark for all super automatic coffee machines in the UK. Consequently, Breakmain soon became La Cimbali's most important distributor outside Italy, and in 2004 La Cimbali purchased Breakmain Ltd then 3 years after in 2007, opened a third office in Coventry.
Jim continued to give a significant contribution within the new organisation by running the Scottish office, providing training and technical support for all the UK engineers as well as being responsible for all Health and Safety matters of the business.
To celebrate Jim's contribution to the success of La Cimbali in the UK, Mr Maurizio Cimbali (the grandson of the founder) invited Jim and his wife, Lynda, to visit the Head Quarters and enjoy a couple of days in Milan. The celebrations included a guided tour of the MUMAC coffee machine museum, which was opened in 2012 to mark 100 years since the beginning of Gruppo Cimbali. Plus, they visited the factory to meet colleagues and Jim was presented with a medal by Maurizio Cimbali with many people present who have worked with Jim during his 25 years.
Everyone at La Cimbali would like to wish Jim a long, happy and healthy retirement.