Big congratulations to Westmorland Cairn Lodge Services
17 October, 2019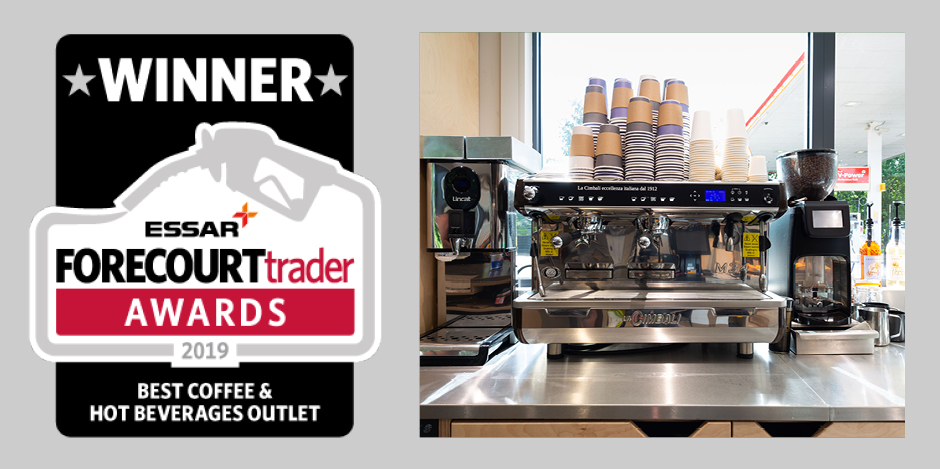 Big congratulations to Westmorland Cairn Lodge Services, Lanarkshire after scooping 'Best Coffee and Hot Beverages' at the Essar Forecourt Trader Awards.
The farm shop and kitchen have 6 La Cimbali M34 traditional espresso machines with Turbosteam Milk4 for perfectly foamed milk and Elective Doser Grinders with PGS technology to guarantee consistent in cup quality.
The coffee partner is Lincoln & York who supply a unique Arabica blend described as 'velvety with milk chocolate sweetness.'
"We are delighted that the high standards achieved at Cairn Lodge have been recognised by the industry. Well done to everyone involved, it's a much-deserved win," said Daniel Clarke, managing director, La Cimbali.