Less than a month to go until this year's London Coffee Festival
17 March, 2016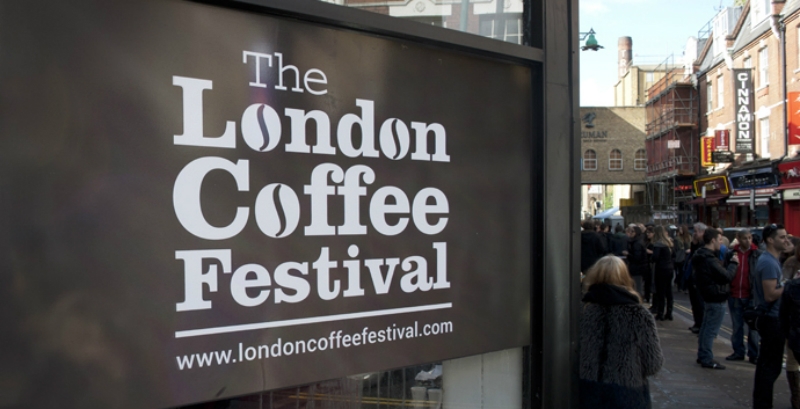 The 2016 London Coffee Festival takes place once again at the Old Truman Brewery, Brick Lane, London and from the 7-10 April. It's hard to believe that this well established event only began six years ago. In its first year 7,000 visitors passed through the door to be greeted by 100 exhibitors, and it was then that the event organisers and coffee lovers realised this is what the London coffee scene had been waiting on! In 2015 over 23,000 coffee lovers and industry professionals attended, and this year the numbers are expected to rise to over 35,000.
As the official launch event for UK Coffee Week, at this April's show there will once again be demonstrations from world-class baristas and interactive workshops, live music, DJs, art exhibitions and lots of coffee-based cocktails of course! Plus, Milk & Sugar – from the fashion and lifestyle district will be showcasing some of the most inspirational brands from fashion and design.
This year's highlights include the SCAE's UK Barista Championships which is considered to be one of the toughest competitions and tests the competitors' coffee knowledge, presentation, preparation and all round barista ability. Also, the Coffee Masters is taking place which is the fast-paced multi-disciplinary barista competition designed by the team at Allegra plus helpers and was hosted for the first time at the London Coffee Festival 2015.
Once again we are proud to be one of the main sponsors and this year's show promises to be an unmissable event for discerning coffee lovers and those working in the coffee business.
On our stand number HP10/11 which is located in the Hyde Park Area we sponsor, we will be launching our super automatic S30 coffee machine and showing off our M100's with advanced barista technology.
During the two industry days we will be featuring our friends at Dark Woods once again with their latest incarnation of Arboretum Espresso, as well as Cimbali's own Rohan Pitumpe – a UK Latte Art finalist who will be demonstrating how to pour perfect latte art from TurboSteam4.
On the public days Cimbali have connected with Pharmacie Coffee from Brighton who will take over the front M100 to show the variations in pressure profile with the latest roast creations they have come up with.
We are also offering our customers complimentary entry on the industry days, simply click on this link https://www.londoncoffeefestival.com/tickets and enter the code SIGLCF at the checkout.
The two Industry days are on Thursday 7 April and Friday 8 April -10am-5pm. The Public event launches at 5pm on Friday and continues during the weekend finishing at 7pm on the Sunday.
For more details regarding the London Coffee Festival please go to: www.londoncoffeefestival.com
We look forward to seeing you there soon.