Revolver partners with La Cimbali for Co-Op 'coffee to go'
4 May, 2020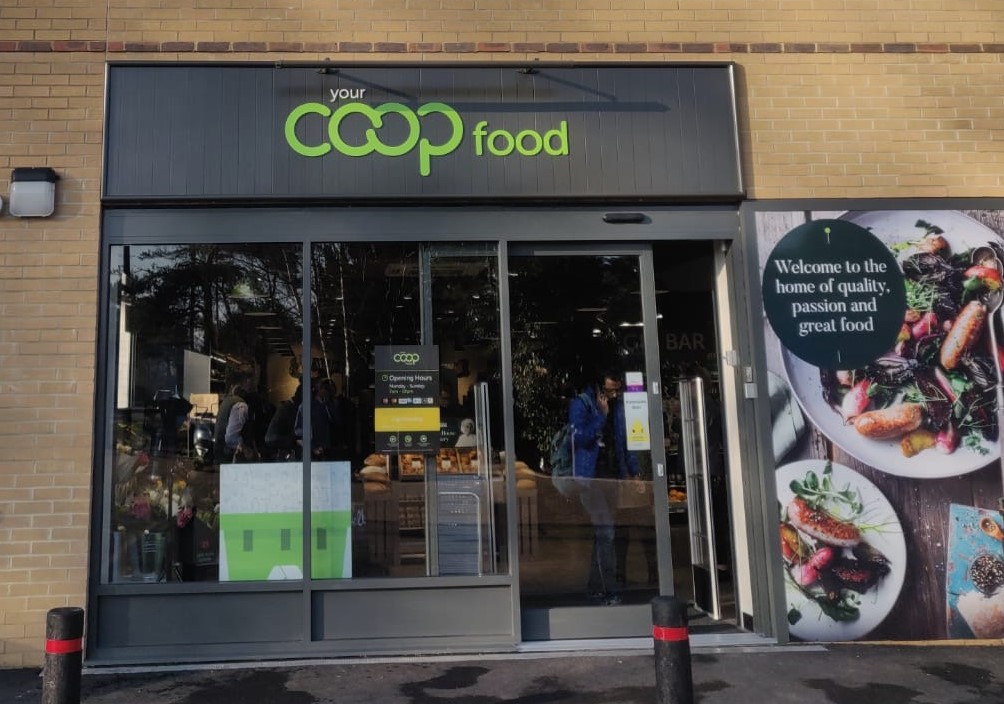 Revolver Co-Operative has partnered with La Cimbali to deliver a new 'coffee to go' concept to the Your Co-Op Food convenience store in Southmoor, Oxfordshire.
The store, which is owned by Co-Op Midcounties, opened in February following a £620k investment and has a 'food market' feel, stocking 260 locally sourced fresh products, plus a gin bar offering a range of spirits.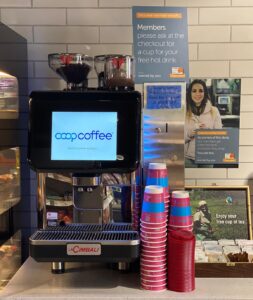 La Cimbali supplied an S30 superautomatic bean to cup machine which uses fresh coffee beans and fresh milk to deliver barista standard, freshly brewed espresso-based beverages in just seconds. PGS enabled, key parameters such as grinding/dosing are monitored and adjusted automatically which helps guarantee the quality of the finished drink.
The Co-op adds value by operating a free serve token system which allows complimentary speciality Fairtrade and organic coffees, teas and hot chocolates on demand for its members.
"We were looking for a solution to set the store apart from other retailers in the area and Cimbali's coffee to go concept really impressed us," explained Hannah Birch, Head of Commercials and Operations for Revolver Co-Operative.
"It produces excellent quality coffee, at speed, to a consistent standard. Customers love the freshly brewed coffee aroma wafting around the store and the intuitive, touch screen display makes it amazingly simple to use, so it's an ideal choice for a self-serve setup."
The S30 features La Cimbali's telemetry system and provides real-time data that allows  Revolver to manage the machine performance remotely. "We can see which drinks are most popular and at what time of day they are being dispensed," said Hannah.  "This allows us to check on the volume of consumables being used and replenish the stock automatically.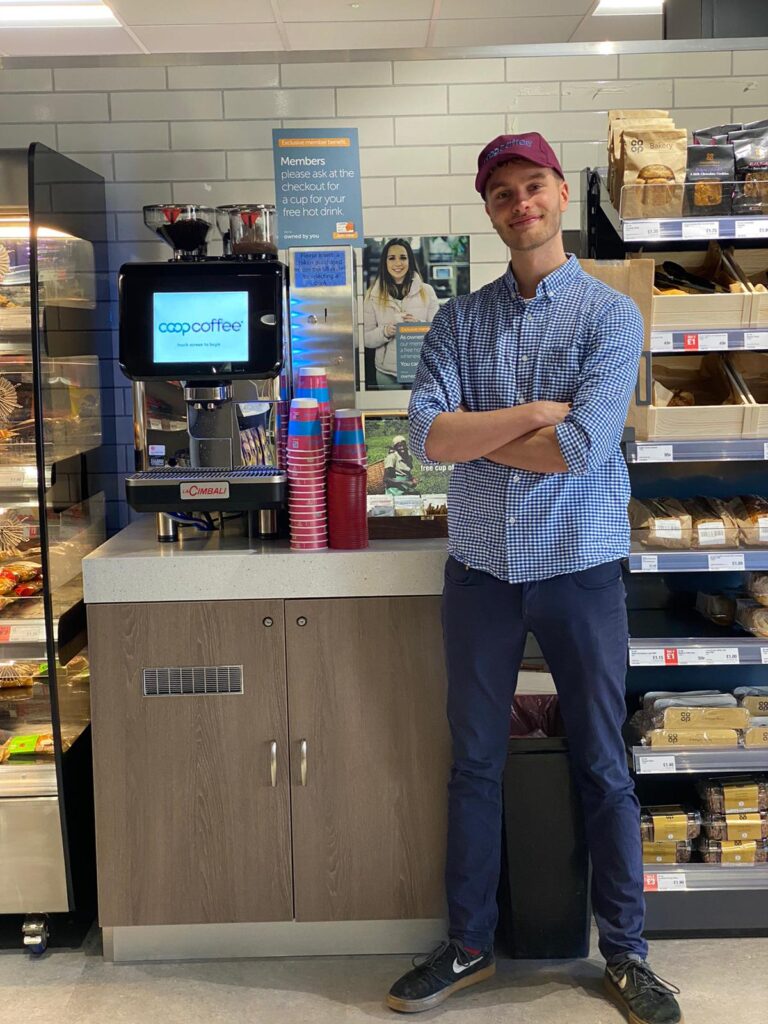 "We can also access fault monitoring and even check the cleaning reports which all help eliminate machine downtime. It's just altogether a very efficient way of managing the whole set up."
"Convenience stores are realising the potential of a hot beverage offer as a way to attract repeat business at key times of the day such as drive time and the school run. explained Daniel Clarke, Managing Director, La Cimbali. "With over 60% of people who buy a hot drink also purchasing a food item, so with careful merchandising, there is great scope for extra sales too. Our coffee to go concept offers delicious, freshly brewed drinks, with great flexibility on menu, pricing and machine options and for operators looking to create new revenue streams, it is an unbeatable proposition."
About Revolver Co-Operative
Revolver Co-operative is a multi-stakeholder cooperative and brings Fairtrade and organic, speciality coffees to market under the 'Coop Coffee' brand.
Based on a founding principle that fair shares and democratic control should be applied to the whole of the Fairtrade supply chain, this means that anyone involved in the business, from farmers and their co-operatives, through production, distribution and retail, direct employees and consumers, can become a member, have a say in how Revolver is run, and claim a share in the profits made.
Revolver is a multi-award-winning co-operative with 300+ members and counts five Great Taste Awards and The Independent Best Independent Coffee Brand 2019 amongst its many credits. Further information:  https://revolverworld.com/