La Cimbali's Carl combines a week's holiday in Tuscany with his love of Espresso coffee!
3 June, 2014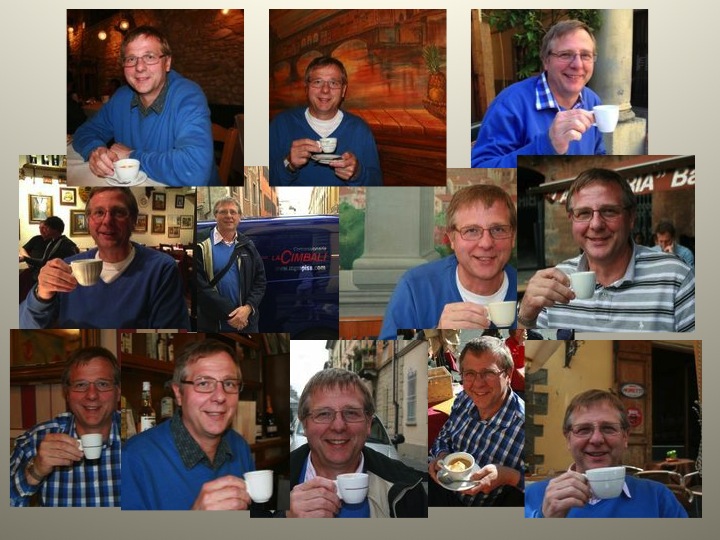 Tuscany holiday and my Italian  love of Espresso
My recent holiday in Tuscany got me thinking about Italy and its love of coffee…..
Drinking coffee in Italy is a way of life and no more so than in the beautiful central region of Tuscany, covering an area of about 23,000 square kilometres.
When the first European coffee house opened in Venice in 1683 it served its coffee strong and short. Five centuries later and not a lot has changed in Italy. Espresso is still the most popular drink with the Italians consuming twice as much coffee per head than us in the UK.
Some Italian coffees maybe darker, shorter and slightly more bitter than we are used to London, but they fit perfectly into the Italian way of life. A coffee is seen as a necessity to be drank at certain occasions during the day with the addition of sugar making it a sweet treat.
Most Italians drink coffee standing up at the bar and the prices are significantly less at the bar compared to if you drink the same cup sitting at a table. As you will see from the photos – I enjoyed my Espressos sitting down!
In Italy people drink an Espresso before they do anything else in the morning. In the cities – life is so busy that many people drink their Espresso without anything else for breakfast. It then continues throughout the day (but no cappuccinos after lunch!) – Coffee is a very social thing in Italy.
The Italian coffee tasted great each time I had one, and even better when surrounded by the fantastic views of Tuscany.