La Cimbali cleans up with EcoCleaner
26 June, 2020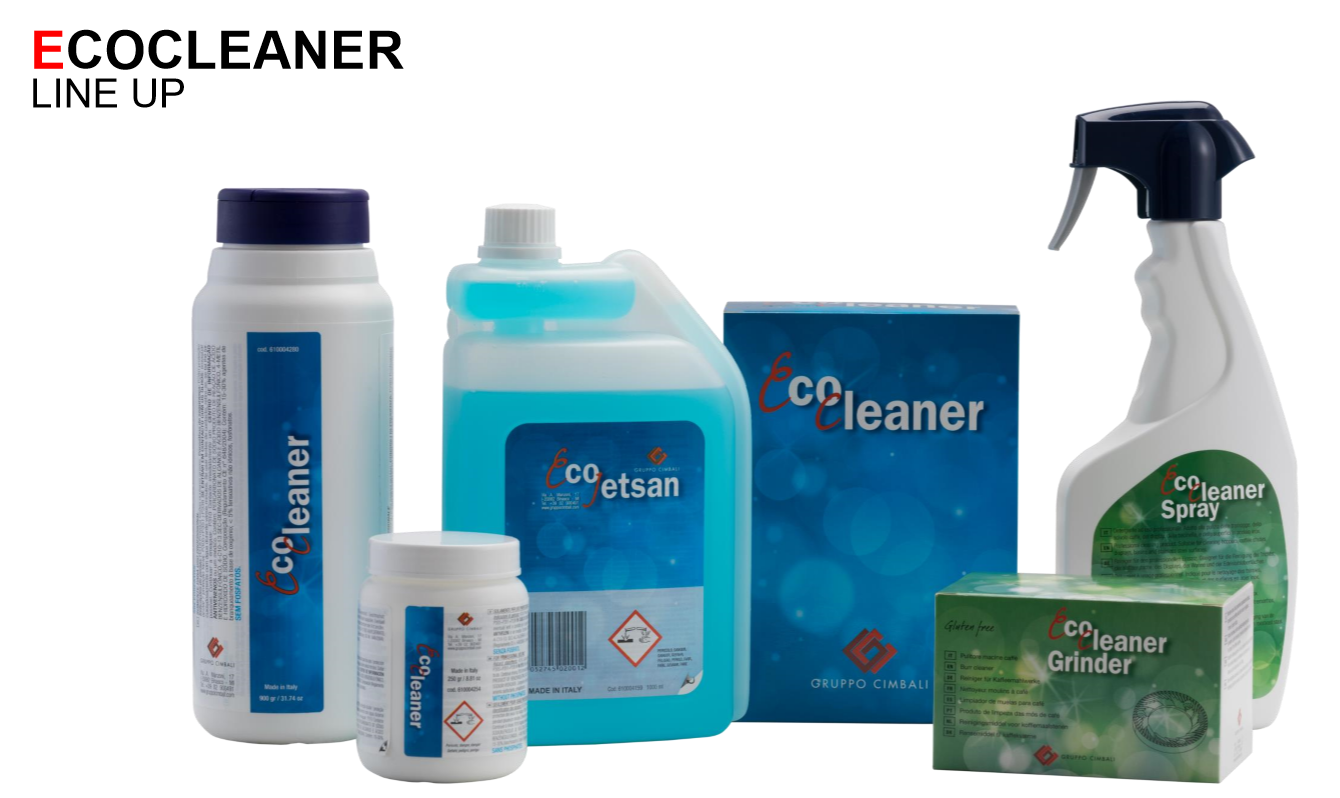 La Cimbali offers a comprehensive range of environmentally friendly cleaning and hygiene products for use with the company's range of professional coffee machines and grinder dosers.
The exclusive EcoCleaner collection includes fast-acting tablets and powders for general cleansing, tannin removal and backflush for traditional and superautomatic machines, components and accessories. Plus, a liquid detergent for eliminating residue from the milk lines within superautomatic machines.
EcoCleaner Spray removes oil and grease from the coffee hoppers of grinders and automatic machines. This powerful sanitizer is odour free and colourless and is easy to use. Simply apply to the hopper, chute, trays, display areas and stainless-steel surfaces using a damp cloth.
Cimbali also offers EcoCleaner Grinder, a specialist product for the safe, easy and effective cleaning of on-demand grinders, particularly the burrs.
Hygiene is a top priority for customers right now
"With hygiene uppermost in everyone's mind at the moment, it's worth reviewing current routines for maintaining coffee equipment to see if any improvements can be made,"  says Daniel Clarke, Managing Director, La Cimbali.
"Aside of the hygiene issues,  which will become critical as we emerge from lockdown, adopting a system for end of day cleaning with time set aside for regular deep cleaning, is critical to coffee quality and  therefore needs to become an essential part of any operation."