Getting ready for Host
6 September, 2013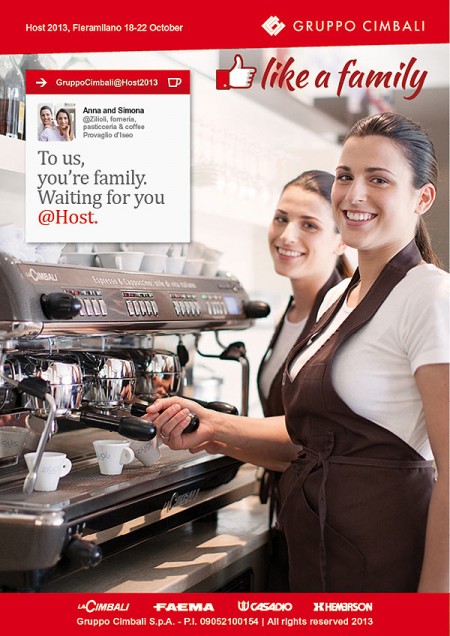 18th – 22nd October, Milan.
Host is the most important exhibition for our Italian colleagues with over 1600 exhibitors coming from 40 countries. The area devoted to coffee machines is dominated by the largest Italian manufacturers and these in turn will certainly be overshadowed by the La Cimbali stand.
Cimbali's theme and ethos is based around the concept of family – we are a family owned business, you can find many of our products in family owned cafes and we believe that everyone involved in our business, customers, suppliers and employees can consider themselves part of the Cimbali family.
We hope that we will see many of our UK customers at the show – visitors can take the opportunity of visiting our museum by pre-booking the shuttle bus that will be running between the exhibition and Mumac. Just let us know if you want us to organise this for you.
To us you are family and we are waiting for you at Host!