La Cimbali coffee machines | perfect coffee at the London Coffee Festival !
21 March, 2014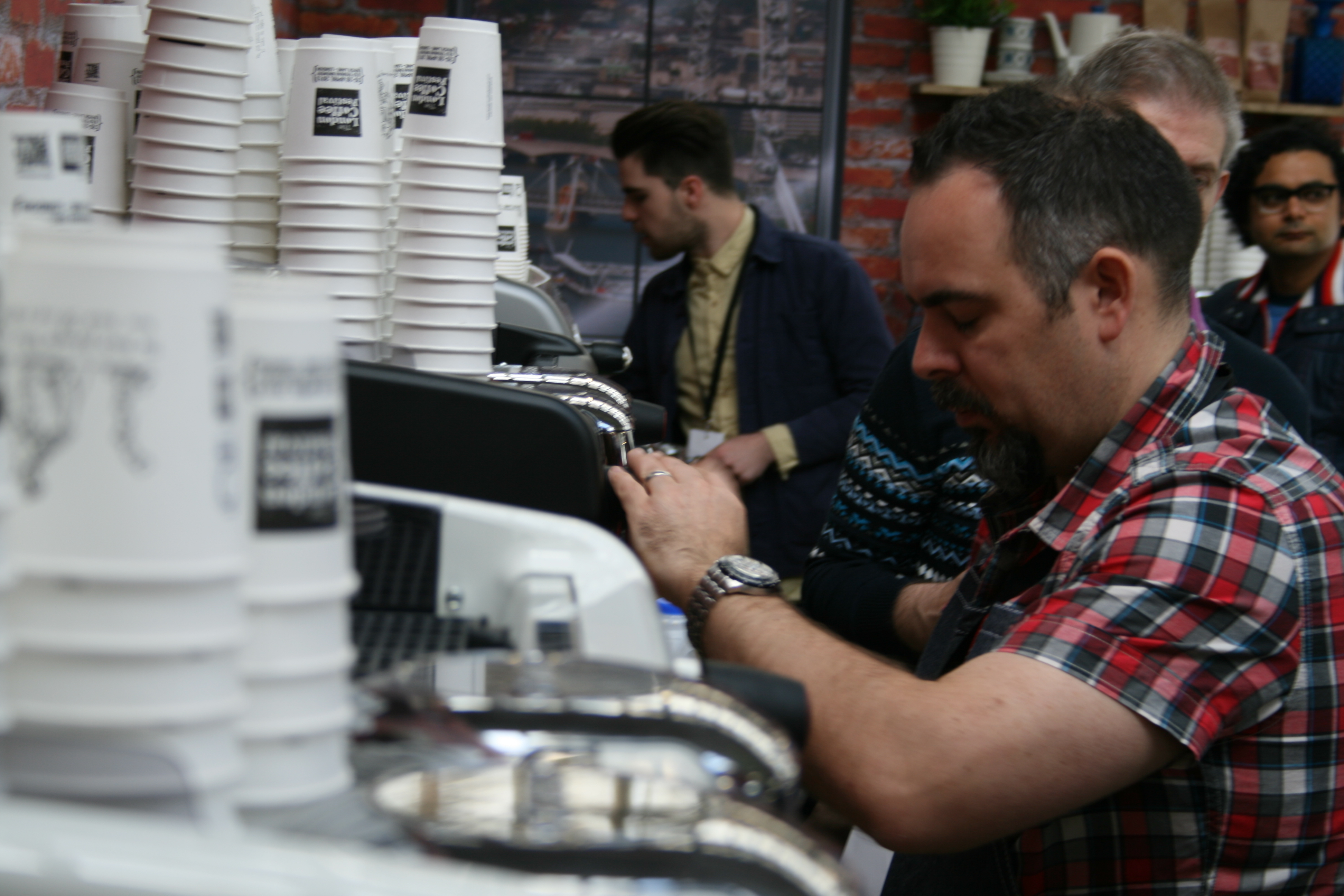 Are you a secret coffee Geek?
If you have any questions about coffee, and we mean anything…then pop along and see us at our bar during The London Coffee Festival, where our very own self-confessed, serious coffee geek Rob Ward, will be ready and willing to help.
Having spent seven years at Pret a Manger, initially as a barista trainer and subsequently as coffee and hot drinks adviser, Rob developed and implemented new training initiatives for their 2000 employees, so there is not a lot that Rob doesn't know about the challenges of learning how to serve perfect coffee, day in day out.
Rob, who is now a member of the La Cimbali's senior management team, is the one that everyone turns to when they have a question about coffee or coffee machines. Wearing many different hats, Rob's role is broad, from developing IT systems, through to coffee machine maintenance and the creation of training programmes – all helping to improve the La Cimbali customer experience.
He has also recently returned from Gruppo Cimbali in Milan, where he ran controlled taste tests, in which he varied the key elements of the mix – the temperature, the pressure, the grind, and the milk preparation to assess the impact that these have on the finished drink.
To find out the secret to making the perfect coffee, Rob, our very own 'fourth wave coffee explorer', will be sharing what he learned in Milan and much more in his daily lab sessions – 'The Science of Espresso: De-constructed' at our bar during The London Coffee Festival, 3-6 April 2014.
Rob and the La Cimbali team look forward to seeing you all soon.
Take a look at the video below to tickle your taste buds!