Coffee Coffee New York New York!
16 October, 2015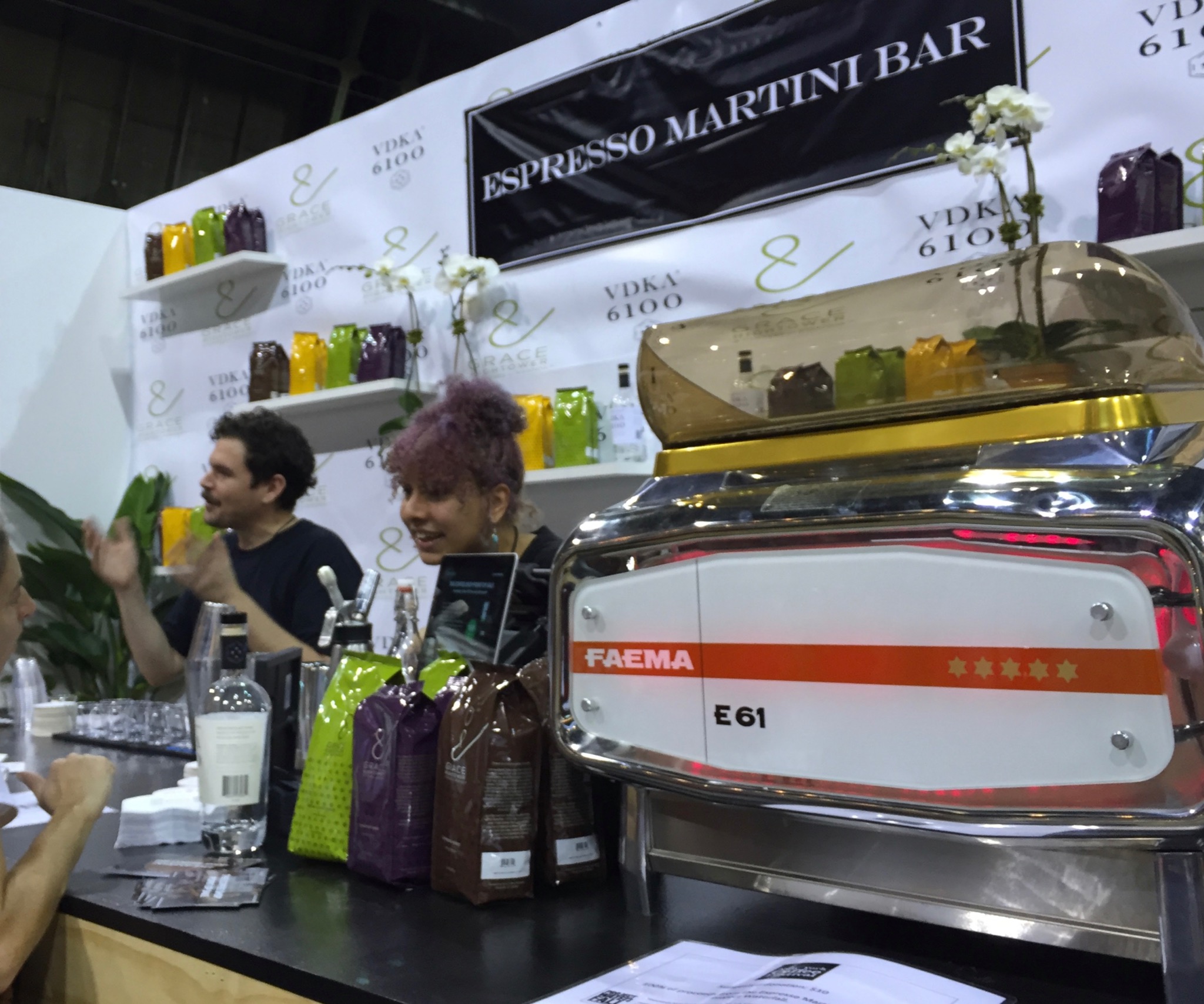 La Cimbali's coffee specialist Rob Ward reflects on his recent and very first trip to New York and his experience of the coffee scene and the New York Coffee Festival.
"For my first visit to New York I guess I didn't quite know what to expect, but I did also have some preconceived ideas of what I might find.
In my mind I imagined a very rushed pace of life, people without patience just wanting a quick coffee and no time to wait for individual hand poured speciality beverages, unlike the west coast scene which I had experienced in Seattle, Portland, and San Francisco. To a certain extent this is still very evident. Whilst I'm not dismissing bulk brew coffee, as much of the equipment when brewed right and stored for the correct periods of time can be equally delicious, it just lacks some of the theatre and interaction that you get in the brew bar and espresso based brewing techniques, of a more craft/artisan style café. That all being said, it was great to see that some of the big guns from the west coast and local craft roasters as well that are changing things and shaking up some of the preconceived ideas of what speciality coffee should be.
Walking into the New York Coffee Festival was a great experience as it was housed in the 69th Regiment Armoury building, which built in the early 1900's is still used to house the headquarters of the New York Army National Guard's 1st Battalion, 69th Infantry Regiment. The building provided a great open space for the festival. Compared to the London Coffee Festival, New York is only in its first year and infancy but still it had a great showing of New York's artisan coffee scene including Toby's Estate, Gregory's Coffee and the familiar face from the UK – Workshop Coffee. Dough doughnuts were also at the festival and I took opportunity to visit one of their sites in Manhattan. Whilst there I was treated to a beautiful intelligentsia coffee with the more 'bread like' texture of dough. It is up there as one of my three favourite donut companies which includes Blue Star in Portland, and Voodoo Portland.
There was certainly a buzz around the venue at the New York Coffee Festival, with anticipation from the exhibitors about promoting this festival and engaging with trade. But also importantly, with the general public who consume and are ready for the coffee education on offer at events like the New York and London Coffee Festivals, giving all those involved a good engagement with the customer and really showing some of the best in artisan coffee.  Cimbali US were there too and it was great to catch up with Louis and others from the team out there and drink some Ethiopian Sidamo brewed on the Faema E61, which also made a fine stance on the Espresso Martini Stand!
On the last day I caught up with Vic & Rob at Katz Deli (from when Harry met Sally 'I want what she had' fame) . They had been running the US Coffee masters at the festival along with the newly crowned champion Ben Morrows from St Ali in Australia. They were really pleased with the inaugural event and along with Ludovic and Michella from Allegra are looking forward to next years, as am I."
For me now the focus will be all on HOST which is just a week away and then straight back to the UK and into Cup North!
HOST 2015 runs from Friday 23 October – Tuesday 27 October at Fieramilano fairground in Rho.
For more details regarding HOST 2015 please visit: www.host.fieramilano.it/en