Anyone for tennis? Anyone for coffee? Cimbali at Wimbledon 2014!
20 June, 2014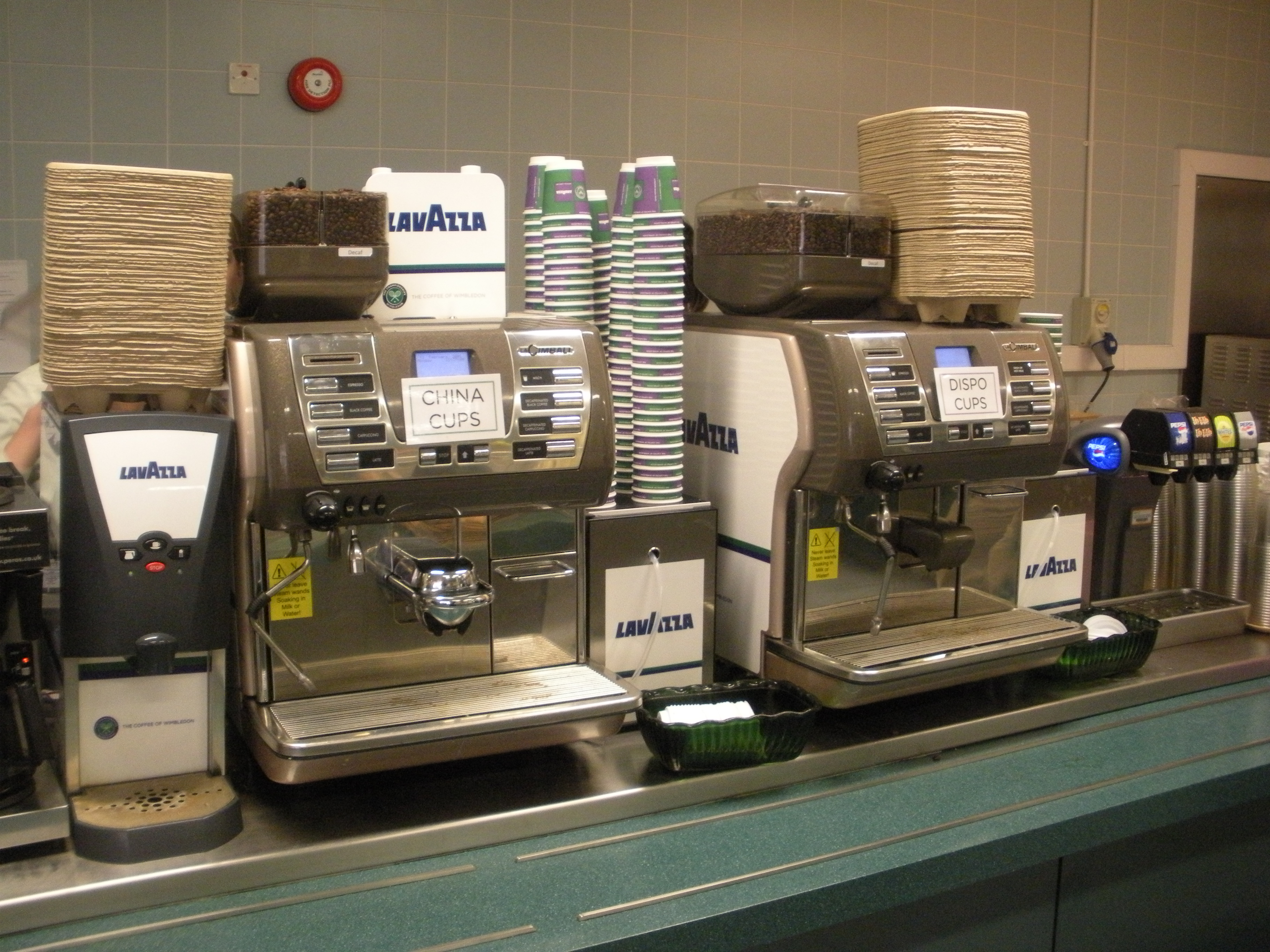 Wimbledon 2014 – the largest Coffee Shop in the World!
Cimbali are very proud to announce that next week we will have 20 of our top coffee machines across Wimbledon Lawn Tennis Club for the duration of the world famous tennis championship. We are partnering with Lavazza, who for the fourth consecutive year are the official sponsor of the Italian Espresso coffee experience at Wimbledon.
The partnership between Lavazza and the Wimbledon Tennis Club dates back to 2011, when players and spectators at the tournament have enjoyed the tennis, the coffee and a taste of Italy. This year, Lavazza's Espresso and our Cimbali coffee machines will be available across all the catering service points including; 13 cafes and restaurants, all corporate hospitality areas, the broadcast and media centre, player's practice courts, as well as at high profile locations reserved for ex-champions and officials. We will even have a presence on Henman Hill! 600 baristas, trained directly at the Lavazza Training Centre, will be working at what is ultimately the largest coffee shop in the world!
The All England Club was founded in 1868 and today consists of 19 grass courts, 8 clay and 5 indoor. It is the single largest annual sporting catering operation carried out in Europe with over 1,800 staff looking after the 44,000 people who visit the venue every day.
It is expected that during this year's event our M53 Dolcevita coffee machines will be brewing in excess of 4 tonnes of coffee to serve approximately 360,000 drinks during the 2 weeks of the championships. That will go nicely with the 150,000 cakes, scones and doughnuts, and of course not forgetting, the 28,000 kg of strawberries with 7,000 litres of fresh cream!
All of us a La Cimbali UK would like to wish the players and spectators a wonderful and sunny Wimbledon 2014.